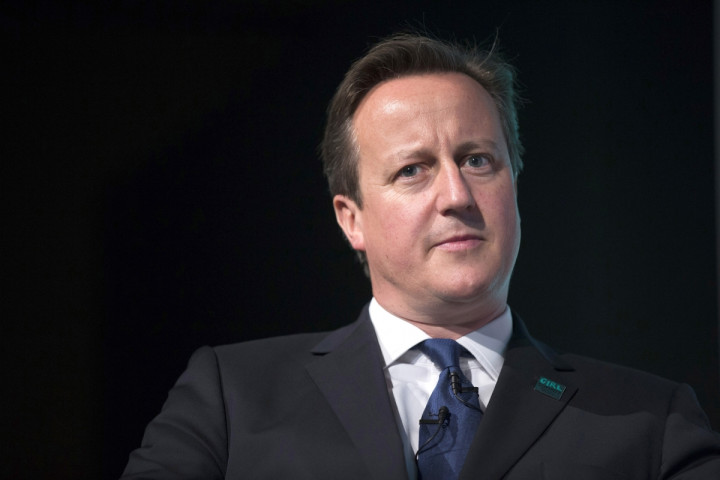 Prime Minister David Cameron has announced that Britain will "play a role" in rescuing the tens of thousands of stranded Yazidi people trapped by Islamic State (IS) militants on Mount Sinjar in northern Iraq.
Speaking after chairing a meeting of the Cobra emegerncy committee on the crisis, he revealed "detailed plans" were currently being put in place to create an operation that will help free members of the religious sect from persecution, slavery, rape and death.
UK RAF helicopters have already made three rounds of aid drops of food and water to help the thousands of Yazidis fleeing IS militants.
RAF Tornado jets are also preparing to carry out surveillance operations to support aid deliveries to the region, and a cargo plane loaded with water containers and filtration units has flown out of East Midlands airport.
Cameron returned from a holiday for the meeting. He said: "We need a plan to get these people off that mountain and get them to a place of safety, and I can confirm that detailed plans are now being put in place and are under way, and that Britain will play a role in delivering that."
The prime minister would not say whether the Chinooks deployed by Britain to the mountains would also be used to airlift refugees to safety.
When asked whether he would recall Parliament from its summer recess in the wake of the crisis, he answered: "This is a humanitarian operation that Britain is involved in, so I do not think it's necessary to recall Parliament for that."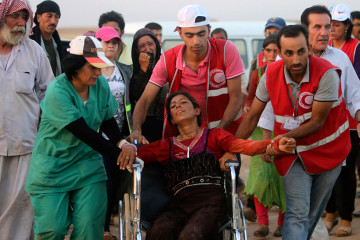 The UN has warned that tens of thousands of civilians are trapped on mountains in northern Iraq near the Syrian border by fighters from IS.
An estimated 40,000 people have escaped from the mountains into Syria and on to the Kurdistan region of Iraq in the past three days, with the UN warning they needed "life-saving assistance".
Reports have emerged that conditions are so bad, men and women are said to be killing their families and then themselves. One man murdered his five sisters before killing himself, a Yazidi man told witnesses in the Kurdish city of Dohuk.
It is also understood that some terrified Yazidi women have thrown themselves to their deaths from Mount Sinjar to avoid being kidnapped, raped and sold into sex slavery by the jihadist militants.