David Cameron to Address the Root Cause of Crimes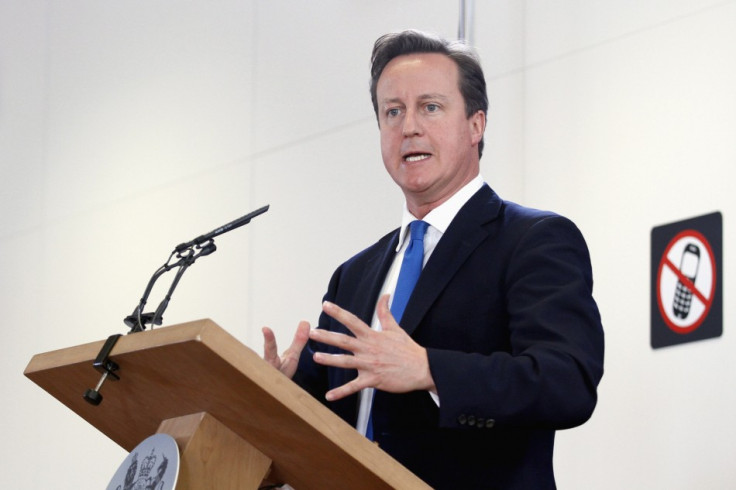 David Cameron will unveil a stern but preventive approach to crime in the United Kingdom as he delivers his first major speech on crime since the coalition took office in 2010.
The prime minister will say that all prisoners require rehabilitation rather than just those who serve more than a year, adding that even as the convicts deserve strong punishments, prisons must contribute a positive impact on inmates.
In his speech, the prime minister will look to reiterate his stand on being tough on criminals, while addressing the root causes of the issues and placing emphasis on prevention of crime.
"We're saying to charities, companies and voluntary organisations - come and help us rehabilitate our prisoners," he is to say. "Give offenders new skills, educate them."
"If they've been in a gang, send a reformed gang member to meet them at the prison gates and take them under their wing. If they're on drugs, try the latest techniques to get them clean. Do whatever it takes to get these people back living decent, productive lives."
"Committing a crime is always a choice," Cameron will add. "That's why the primary, proper response to crime is not explanations or excuses, it is punishment - proportionate, meaningful punishment."
Cameron will say that individual responsibility is a major aspect in the justice system.
"Victims need to know that the criminal will be held to account and dealt with ... retribution is not a dirty word, it is important to society that revulsion against crime is properly recognised."
The prime minister's comments come at a time when the police numbers and budgets for the force are being reduced to cut costs.
© Copyright IBTimes 2023. All rights reserved.