Cameron 'Favouring Cronies' on China Trade Trip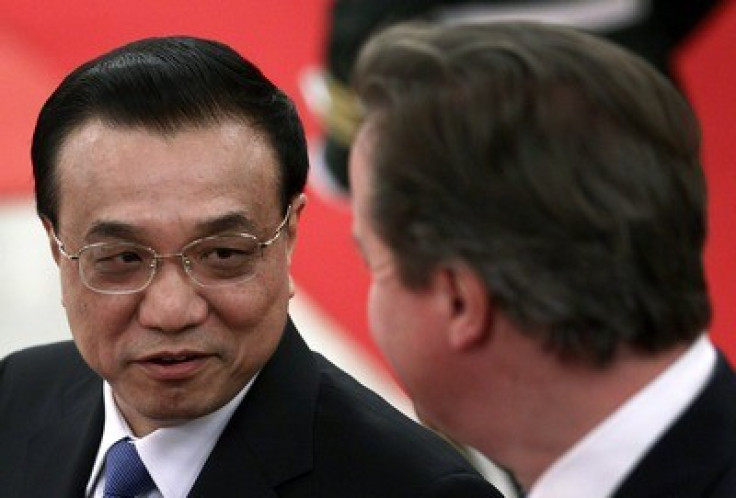 David Cameron knew he would face claims that he was downplaying human rights during his trade mission to China but he had calculated that the prize of a major boost to exports, inward investment and even an EU trade agreement would be worth it.
What he did not foresee were allegations of cronyism after it emerged that a number of the 120-strong delegation he flew out to Beijing included his stepfather-in-law Viscount Astor, a neighbour, a former aide and a Tory party donor.
Headlines claiming: "Cameron's cronies try to charm China" and "Cronyism and kowtowing in China" will not have delighted the prime minister, particularly as they came from usually supportive newspapers.
A Downing Street spokesman quickly moved to insist that the delegation had been chosen in the normal way by the Foreign Office's UK Trade and Industry body.
He also insisted that all the delegates were chosen as the best business representatives and stressed that they "pay their own way" on the trip.
The controversy arose when it emerged that the delegation included Howard Leigh, a party donor, Lord Chadlington, Cameron's Oxfordshire neighbour and chairman of his Witney constituency association, and Rohan Silva, a former Downing Street aide.
But it was pointed out that they all had legitimate reasons to be included. Astor is deputy chairman of TV production company Silvergate Media, Leigh is senior partner of financial services company Cavendish Corporate Finance, Chadlington is chief executive of PR firm Huntsworth Media and Silva represents the financial services company Index Ventures.
Nonetheless, the allegations of cronyism have clearly irritated the prime minister who was already facing claims that he was abandoning the traditional emphasis on human rights in his desperation to win recovery-boosting deals with Beijing.
He has only been able to revive relations with Beijing after agreeing not to again meet the Dalai Lama or raise the issue of Tibet after the last meeting sparked a year long diplomatic deep freeze.
In an article for the Chinese magazine, Caixin, Cameron spoke about his desire to create a "partnership for growth and reform" and he has spoken about China "hosting a human rights dialogue next year".
But there is no mistaking that this trip is all about business and that Cameron sees deals with China as a significant part of his growth strategy, both short-term and long-term.
And his statement that he wants relations between the two countries to be based on "mutual respect and understanding" has encouraged critics to claim that he has put issues such as Tibet onto the back burner.
They have contrasted it to his tough talk on his visit to Sri Lanka recently when he demanded an investigation into allegations of human rights abuses during the country's long civil war.
© Copyright IBTimes 2023. All rights reserved.