Zero-Hours UK: Temporary Jobs See Fastest Rise in 15 Years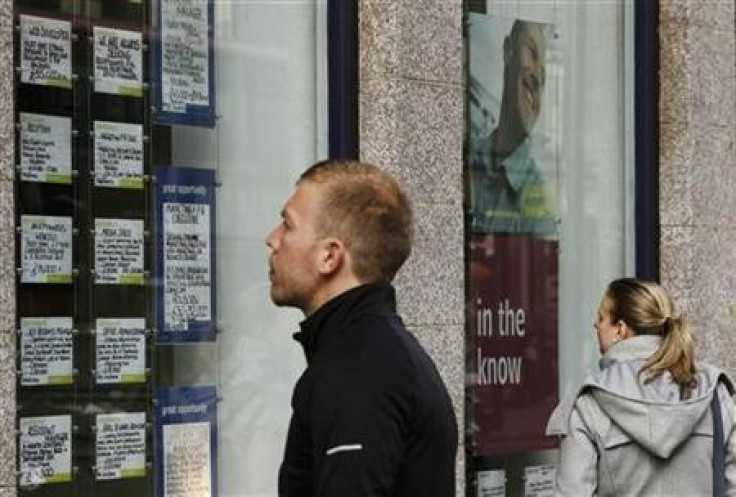 Billings from the employment of temporary staff increased at their fastest rate since July 1998 during August, adding to worries that the labour market is creating too many low-paid jobs.
The Recruitment and Employment Confederation and KPMG Report on Jobs found that the higher temporary billings were supported by the sharpest rise in demand for short-term workers since December 2000.
These numbers will be used as fuel by Labour leader Ed Miliband and Trade Union Congress General Secretary Frances O'Grady as they turn up the heat on Prime Minister David Cameron over the quality of jobs being created in the British economy.
There is widespread concern over the proliferation of zero-hours contracts across the labour market, with one estimate putting the number of workers on them as high as one million.
Permanent Jobs on Rise
However, there were other economic indicators that revealed the British labour market has made notable improvements in job creation across a range of categories that could support the champions of austerity economics.
The number of staff placed in permanent roles also continued to increase at a noteworthy pace in August, though it was not quite as impressive as July's 40-month high.
It underpinned the fastest increase in available permanent vacancies since June 2007, some relief for underemployed British people looking for better career prospects.
"August was an extraordinary month for the UK jobs market. Vacancy growth has hit a six year high and fluidity is returning to the jobs market, so over the coming months, we expect to see a noticeable improvement in the official employment figures," said REC Chief Executive, Kevin Green.
Permanent staff salaries surged in August 2013 at the fastest pace in five-and-a-half years. Temporary pay rates also continued to rise, though at a slower pace.
The private sector had much stronger demand for staff than the public sector, according to the report.
All four English regions saw higher numbers of permanent staff placements during the last survey period. The greatest increase was in in the north while the slowest was recorded in London.
Such news comes on the back of the TUC and its annual conference that will focus on the British government's economic strategy, concerns over zero-hours contracts, and the decline in living standards.
Nonetheless, the overall message is that the UK economy seems to be improving measurably.
"With retail sales up and OECD sharply increasing its growth forecast for the UK economy, it's no surprise to see the confidence amongst employers is gaining momentum," said Partner and Head of Business Services at KMPG, Bernard Brown.
© Copyright IBTimes 2023. All rights reserved.