Cameron Warns Sri Lanka of UN Action over War Crimes Allegations
Tamil refugees swarm prime minister's convoy in Jaffna hailing him as 'God' during his historic visit to northern regions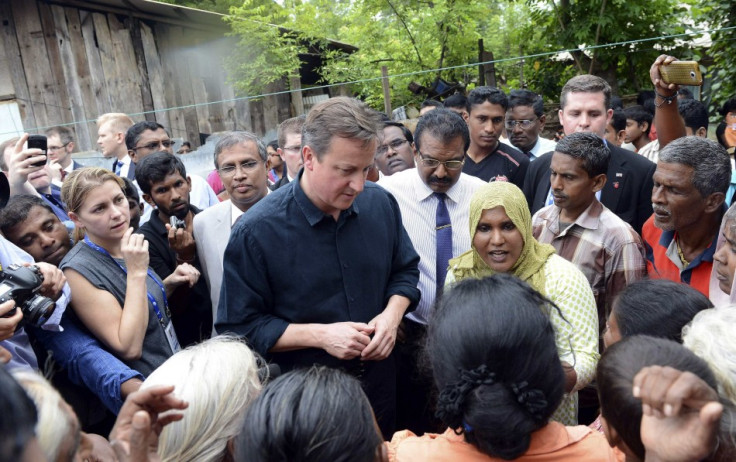 David Cameron has warned the Sri Lankan government that he will call for strong UN action if Sri Lanka does not undertake a credible investigation into allegations of war crimes.
Speaking at a news conference on the sidelines of the Commonwealth summit in Colombo, the British prime minister said: "The Sri Lankan government needs to go further and faster on human rights and reconciliation. I accept it takes time but I think the important thing is to get on the right track. This issue is not going to go away, it's an issue of international concern."
Cameron earlier held hour-long talks with Sri Lankan president Mahinda Rajapaksa but they did not make much progress.
The meeting was robust and animated, Downing Street sources told the Guardian. Rajapaksa appeared to have stonewalled Cameron's questions on alleged war crimes and human rights violations and claimed the British premier was trying to win the sentiments of the Tamil community in the UK.
At the press conference, the British premier added: "Let me be very clear, if an investigation is not completed by March, then I will use our position on the UN Human Rights Council to work with the UN Human Rights Commission and call for a full, credible and independent international inquiry."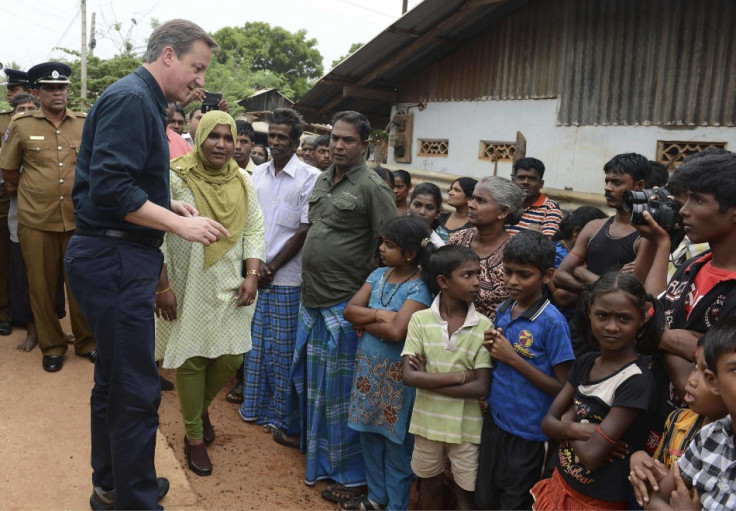 Visit to Jaffna
At the end of the first day of the summit, Cameron toured the strife-torn northern regions of Sri Lanka. Scores of Tamil refugees in the regions expected his visit to change their lives forever, according to reports.
Some even hailed Cameron as "God" or a "God-sent messenger" for the Sri Lankan Tamils.
Shortly after Cameron's visit to the Sabapathipillai Welfare Centre at Chunnakam, a few kilometres from Jaffna town, local leader Suharsha Uthayaswriyan said: "We do not want to live in a welfare centre. We want to live in our own lands. For the past 23 years, people have come to see us but have not taken any action. We believe in David Cameron as a god coming down to this part of the land so we believe he can make a difference. He is God and sent by God to us."
The "welfare centre," as it is called by the federal government, is a makeshift accommodation in which around 150 families have been living for more than two decades since they were displaced.
Cameron is the first leader of any country to pay a visit to the war-torn northern regions of the island nation since Sri Lanka got independence in 1948. The country went through a 26-year-long bloody civil war which came to an end in 2009.
It was feared that the Sri Lankan government would stop Cameron's visit through devious means but did not do so.
In Jaffna, Cameron's convoy was swarmed by more than 250 Tamil protesters who appealed to the premier saying the Colombo administration had been persecuting them.
Following his historic visit, Cameron told reporters: "Going to the headquarters of a Tamil newspaper here in northern Sri Lanka and seeing pictures of journalists, shot and killed, on the walls and hearing stories of journalists who have disappeared long after the war has ended, that will stay with me. And also the image, in this camp, of talking to a young woman who came here when she was very young - a child in this camp - and wants nothing more than to go to her own home."
He added: "The fact is about this country that there is a chance of success because the war is over, the terrorism has finished, the fighting is done. Now what's needed is generosity and magnanimity from the Sri Lankan government to bring the country together."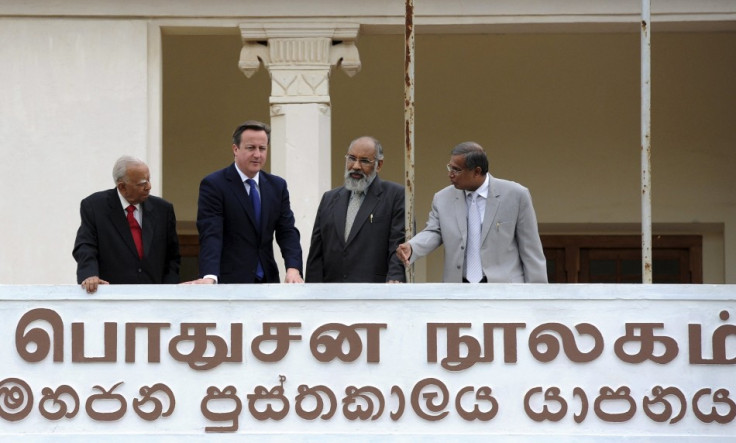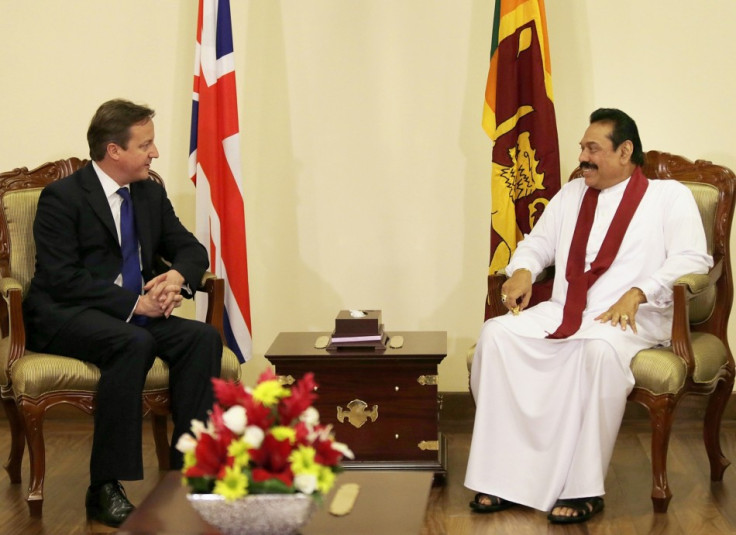 © Copyright IBTimes 2023. All rights reserved.