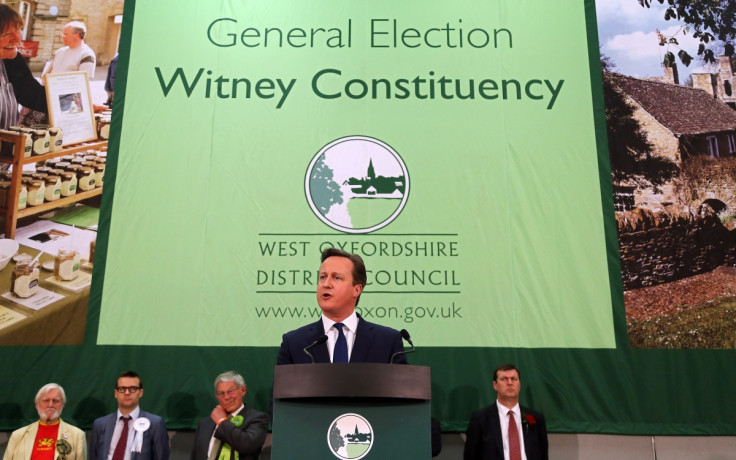 Prime Minister David Cameron has written to the leader of his local council to say he is "disappointed" about the implementation of government spending cuts. In a leaked letter to Oxfordshire council leader Ian Hudspeth, Cameron criticised proposed cuts in his constituency to "frontline services, from elderly day centres, to libraries, to museums".
The council should "move cautiously in setting out its budget plans", wrote Cameron, who is MP for Witney, an area covered by the authority. He attempted to reassure Hudspeth, saying the amount of money local government receives would not be confirmed until the end of the Spending Review later in November.
In his reply, Hudspeth reminded Cameron that he "worked hard to assist you in achieving a Conservative majority". He rejected the prime minister's claims that the authority could have done more to cut back room services, and that it had actually received a slight increase in government funding.
"I cannot accept your description of a drop in funding of £72m... as a 'slight fall'," he wrote, pointing out the council's grants in central funding had fallen from £194m a year in 2009-10 to £122m in 2015. He said Cameron's assertion that only £204m had been cut in the local area was wrong and in fact £626m had been cut.
He described the prime minister's solution that council property be sold off as a solution to the funding deficit as "neither legal, nor sustainable in the long term since they are one-off receipts".
In 2014, Oxfordshire County Council's cabinet agreed to cut £3.76m in subsidies to bus companies in the country, leading to cuts in services to "low use" routes. Several of such routes are inside Cameron's constituency.
A Downing Street spokesman said: "There is still significant scope for sensible savings across local government to be made by back office consolidation, disposing of surplus property and joining up our local public services; we will be discussing with Oxfordshire how this can be taken forward to help protect frontline services."
For Labour, Shadow Chancellor John McDonnell told the BBC: "I'm backing David Cameron on this one, he is absolutely right that his chancellor's cuts to local government are seriously damaging our communities and have to be opposed. I welcome the prime minister as another Tory MP joining our campaign against George Osborne's cuts."