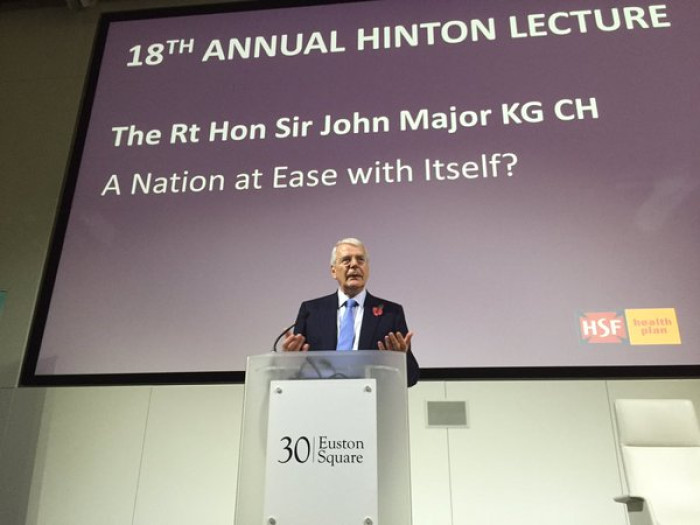 Former Conservative Prime Minister John Major has called for more to be done to reduce inequality in the UK. Sir John, delivering the 18th annual Hinton lecture for the National Council for Voluntary Organisations (NCVO) in London, also touched on his own impoverished upbringing and spoke of his desire to help those who are still being left behind.
Major sounded wistful as he recalled his emotions on taking on the leadership of the country following the forced resignation of Tory predecessor Margaret Thatcher in 1990. Major won his sole general election victory in 1992 before being ousted by Labour's Tony Blair in 1997.
"Twenty-five years ago, at the door of No 10 Downing Street, I set out my ambition for 'a nation at ease with itself'." said Major. "At the heart of this was my wish to tackle inequality. That day I had the power, but the economy was failing and there was no money. By the time the economy was mended and I had the money, I lost the power."
Although Major's speech didn't directly criticise his successor David Cameron and his government, his speech will still be scrutinised closely by the Tories. During Major's time in power Britain was hit by a recession, Black Wednesday and embarked on the first Gulf War, but Major remains enormously popular and influential within the Conservative Party, enthralled by his back story: the boy from Brixton who achieved the highest office in the land.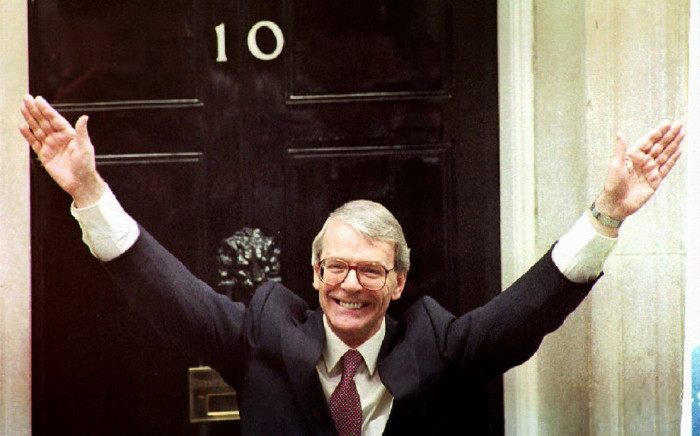 "Sixty years ago, my family's circumstances were not easy," said Major, who came from a working class family before famously running away from the circus to become an accountant - and enjoy a Currie along the way. "But in a country now immensely more wealthy, life is still not easy for many others.
"Even in areas that are recognised as wealthy, there are families or individuals who have fallen behind. Policy-makers must understand how hard it is to escape from such circumstances. It is not inertia that keeps the unemployed immobile: it is simply that, without help, they are trapped."
Major called for businesses and charities to do more to reduce inequality, noting that in some cities the rich outlive the poor by up to 20 years. "I have no doubt that much of this disparity is caused by poor lifestyle, poor choices, poor diet," he said, "but poor environment, poor housing and poor education must surely be contributory factors. Whatever the reasons, this is a shocking situation in 2015."