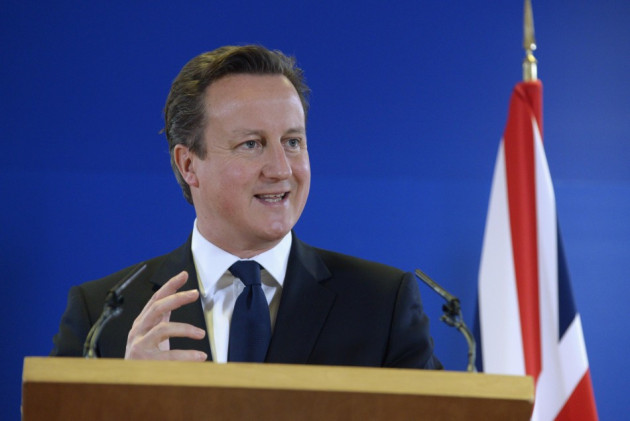 David Cameron has used his New Year's message to the nation to declare that the UK is "heading in the right direction", while admitting that 2012 was a tough year for British people.
"On all the big issues that matter to Britain, we are heading in the right direction and I have the evidence to prove it," said Cameron in a video address to the nation on Sunday 30 December.
Cameron said Britons can look forward to 2013 with "realism and optimism" though he had "no quick fixes" for the country's economic problems.
However, the Prime Minister said the country is making every effort to succeed in the "global race" by tapping future opportunities and creating jobs.
He cited "real progress" in reducing the state deficit, reforming the welfare system and raising school standards. Cameron said his administration was "a government in a hurry".
"Britain is in a global race to succeed today. It is a race with countries like China, India and Indonesia; a race for the jobs and opportunities of the future.
"So when people say we can slow down on cutting our debts, we are saying no. We can't win in this world with a great millstone of debt round our necks.
"When people say we've got to stop our welfare reforms because somehow it is cruel to expect people to work, we are saying 'no'. Getting people into good jobs is absolutely vital, not just for them, but for all of us."
He said 2012 was "an extraordinary year for our country" with events such as the Diamond Jubilee Celebrations and the successful London Olympics and Paralympics.
However, the Conservative Prime Minister did not mention the future of the UK in the European Union or the issue of gay marriage, the two causes of major discord within his own party.