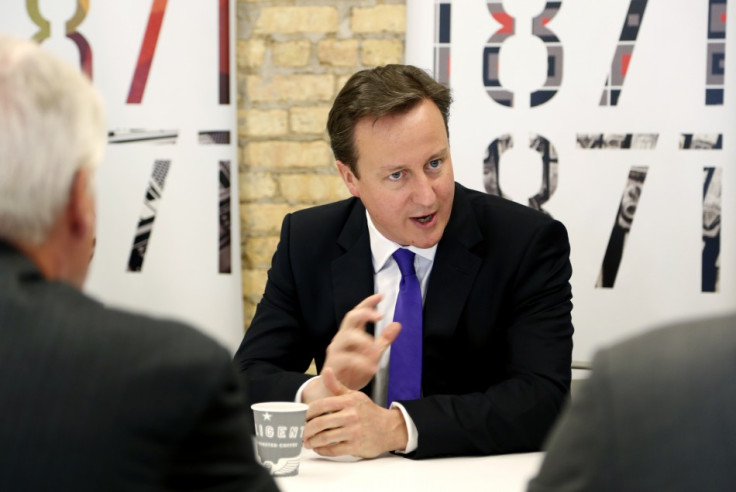 Ahead of Greece's fresh parliamentary elections, Prime Minister David Cameron said the Greeks should decide whether they want to stay in the eurozone or not.
"We now have to send a very clear message to [the Greek] people. There is a choice, you can either vote to stay in the euro with all the commitments you have made, or if you vote another way, you are effectively voting to leave," Cameron said, according to a Reuters report.
Cameron, in the US for the Nato summit, said the G8 talks helped to crystallise the thinking of the leaders to handle the eurozone crisis. He was speaking in Chicago ahead of the Nato summit.
"What I think would be bad for Greece, bad for Europe, bad for the world would be if we just allowed the can to be kicked down the road with an inconclusive outcome. It has just got to try to make sure that this is a moment of clarity and decisiveness for the eurozone," Cameron added, reported Reuters.
Deputy Prime Minister Nick Clegg equally expressed his concern at the growing uncertainty over the eurozone crisis. Clegg warned that proper leadership is lacking to tackle the crisis and in turn this could lead to civilian unrest if not addressed.
Conservative cabinet minister and the Secretary of State for Justice Kenneth Clarke said the European economy is already in tatters.
"No-one knows exactly what will happen in the rest of Europe. But the banking system is in tatters, it is weak in very many places. We don't know what the knock on effects would be, they could be very serious and of course people will start barking at the door of Portugal, Ireland, Italy and here in Britain," Clarke said, reported the Telegraph.