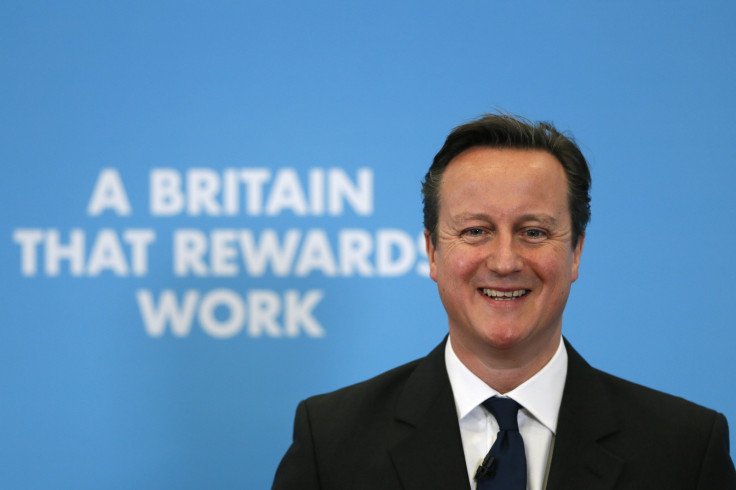 Prime Minister David Cameron will call on British businesses to give workers a pay rise in a speech to the British Chambers of Commerce later today.
Tories are hitting back at Labour's claims that the average person has yet to feel the benefit of the UK's economic recovery.
"Put simply, it's time Britain had a pay rise," he will say, at the BCC annual conference, at which Deputy PM Nick Clegg and Shadow Chancellor Ed Balls will also speak.
Cameron will tell the conference that the economy in the UK has "not been this good for a long time".
"Economic success can't just be shown in the GDP figures or on the balance sheets of British businesses but in people's pay packets and bank accounts and lifestyles," he will say.
"The most recent figures show that wages are already growing faster than inflation and as the economy continues to grow it's important this continues and that everyone benefits."
Another pressing issue that will be discussed at the BCC is the UK's involvement in the European Union.
The BCC has said that a 2016 referendum on the UK's EU participation would reduce economic uncertainty, as opposed to the Tory's plans to hold it in 2017.
BCC director-general John Longworth said that 2017 is too long to wait.
"We need to bring the referendum date forward because two-and-a half-years of uncertainty isn't good for growth and investment," he said.
"It should be no more than 12 months after the general election".
Labour's Shadow Chancellor, Ed Balls, will argue that the UK's potential exit from the EU is "the biggest risk to our economy in the next decade".
"Every comment by senior Cabinet members saying they would be happy or relaxed to see us walk out and every hint that a referendum could happen as early as next year - before any meaningful reform could be achieved - only adds to the uncertainty and risk for British business."