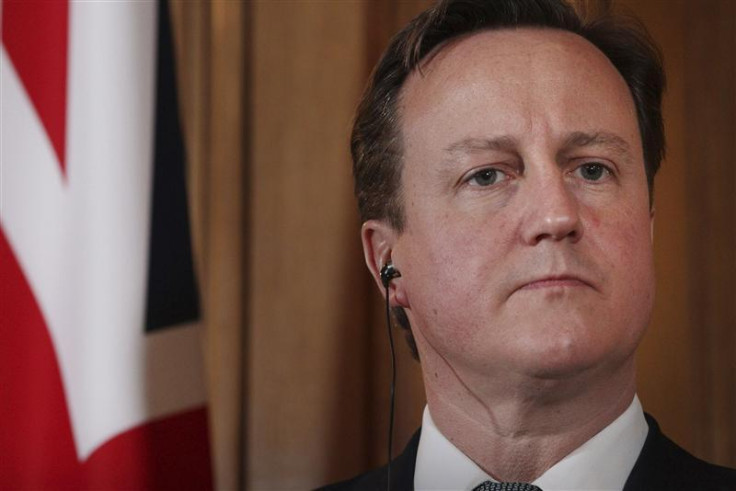 Britain's Prime Minister David Cameron is considering imposing new regulations to prevent "the commercialisation and sexualisation" of childhood through explicit music videos.
According to the Telegraph, Cameron is looking to set new rules that would oblige websites hosting such videos to introduce robust age verification systems similar to those used to safeguard children from online gambling.
An increasing number of music videos recently including those by music stars like Rihanna, Madonna and Lady Gaga have been subjected to heavy criticism for their overuse of sexualised imagery.
Earlier this year, XL Recordings boss Richard Russell went as far as to say that there was an overload of "faux porn" in the promotion of female artists in pop music and that he believed the idea a new female pop star could be successful without being over-sexualised in promoting her work was "unbelievable".
Currently, there are no restrictions on children for downloading music videos of any kind unlike films. This is because the music videos under the Video Recordings Act 1984 and 2010 are not subjected to any restrictions even for buying by children.
On 11 Oct, 2011, the prime minister and Sarah Teather, Minister of State for Children and Families, hosted a summit at 10 Downing Street on tackling the commercialisation and sexualisation of childhood.
A number of the organisations responsible for taking forward these recommendations were invited to provide an update on the actions they have taken and to discuss what more they can do.
The summit followed the publication in June of Reg Bailey's report Letting Children be Children, which made a series of practical recommendations to businesses, broadcasters and regulators.
The recommendations include putting age restrictions on music videos to prevent children buying sexually explicit videos, and to guide broadcasters on when to show them.
However, the Prime Minister was reportedly "disappointed" with the lack of proper response by the music industry following the release of the report.
Cameron is planning to hold a summit in the coming month where he will summon leading figures in the music video and social media world and threaten tough new laws if more is not done to protect children, the Telegraph reports.