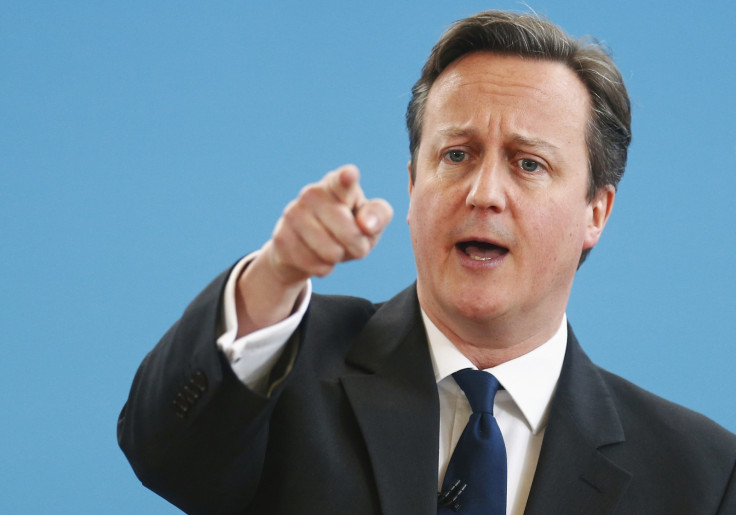 Jobless youngsters who aren't in education or training will have their out-of-work benefits stopped under a Tory government unless they take part in unpaid community work, David Cameron is set to announce.
The prime minister, in a major speech on his party's stance on welfare, will explain that claimants between 18 and 21 will have to carry out 30 hours of work a week and 10 hours of job-hunting before they receive their benefits.
The so called "Community Work Programme" would apply to 50,000 young people a year who are unemployed, not in education and not in training (Neets).
The move will appeal to the right-wing of the Tory and build on Iain Duncan Smith's welfare reforms, including the party's proposal to scrap Jobseeker's Allowance for 18 to 21-year-olds and introduce a "Youth Allowance".
Cameron will claim that the plan would help young people "make something of their lives".
"Our goal in the next parliament is effectively to abolish long-term youth unemployment," the Tory leader will say.
"We want to get rid of that well-worn path from the school gate, down to the jobcentre, and on to a life on benefits."
He will add: "What these young people need is work experience and the order and discipline of turning up for work each day.
"So a Conservative government would require them to do daily community work from the very start of their claim, as well as searching for work.
"From day one they must realise that welfare is not a one-way street. Yes, we will help them, but there is no more something for nothing. They must give back to their community too."
The Office for National Statistics (ONS) said the UK's youth unemployment rate rose to 16.9% in the three months to November, up from 16% in the three months to August.
In comparison, Britain's total jobless rate fell to 5.8% in the three months to November.
Labour have seized on the official figures, arguing that the government should introduce the party's compulsory jobs guarantee.
"Under Cameron young people can spend years claiming benefit without being offered and required to take up paid work," said Rachel Reeves, the shadow work and pensions secretary.
"Labour's compulsory jobs guarantee would ensure young people are given the chance to learn, earn and contribute.
"The choice we face in May is clear. A Tory failing plan which has abandoned thousands of young people or Labour's plan to get young jobseekers back to work."
There is now less than 80 days to go before the general election, with Labour and the Tories neck-and-neck in the latest YouGov opinion poll (32% vs 32%).