Former world number three David Ferrer has tipped fellow countryman Rafael Nadal to win the gold medal at the upcoming 2016 Rio Olympics. The Spanish number two will also be representing Spain in what will most likely be his last Olympic Games, considering he is currently 34 years old.
"Rafael Nadal will win the gold medal, I will win silver and Novak Djokovic bronze. Among the girls, Carla Suarez Navarro will win gold, Garbine Muguruza will win the silver and bronze will be won by Serena Williams. If I win (the gold medal), I clip every hair off my head", Ferrer said, as quoted by Vavel.
Ferrer, represented his country at the 2012 London Olympics in both the singles and doubles event. While he didn't do much in the singles event, Ferrer along with Feliciano Lopez reached the semi-final of the doubles event only to lose to Frenchman Jo-Wilfried Tsonga and Michael Llodra.
Despite the loss in the semi-finals, Ferrer and Lopez had a chance to win the bronze only to suffer heartbreak for the second time when they lost out to another French duo Richard Gasquet and Julien Benneteau.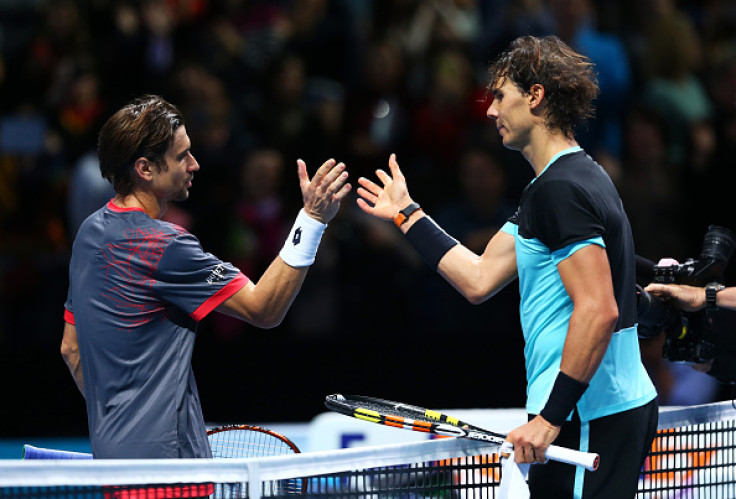 Rio Olympic Games 2016 will be Ferrer's third, with the 34-year-old set to compete in all three disciplines in tennis, that is the singles, doubles and mixed doubles. The Spaniard knows that competing in the Olympic games is a big honour and is grateful for getting the opportunity to participate in yet another world event.
"That day (after their loss in the bronze medal game at London 2012), Feliciano and I thought we would never play the Olympic Games again and instead now, I'm, playing yet another Olympics", the Spaniard added.
The 2016 Rio Olympics is scheduled to take place between 5 and 21 August with 306 events in 28 different sports.