Jamaican superstar Usain Bolt has promised his fans that 'history will be made' at the upcoming Rio Olympics 2016 in Brazil. The sprinter, who has struggled from injury problems of late, is aiming to become the first athlete to win three gold medals at consecutive Olympics.
Bolt won the gold in Beijing in 2008 and in London in 2012, and is one of the most decorated athletes in track and field history. He has won six Olympic medals at the world event and is the current world record-holder in both the 100m and 200m events.
Speaking on the eve of the Muller Anniversary Games, an IAAF Diamond League meeting held to commemorate the 2012 London Olympic Games, Bolt gave an update on his injury and also on his aims for the upcoming summer games.
"This is where history is going to be made. My hamstrings are good; I have no issues right now. I know I'm in good shape. I'm happy that I didn't get a really bad setback this season, it was up and down, but I could always train."
The 29-year-old, who withdrew from the Jamaican Olympic Trials due to a muscle tear, is yet to qualify for the 200m at Rio 2016 but was selected by the national team.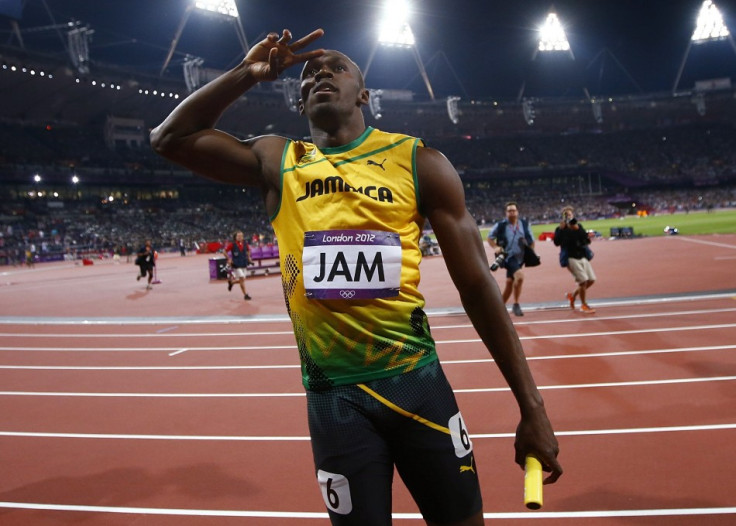 "The 200m is my favourite event and I know I am in good shape. I'm looking to run a real fast time. I think the competition, the energy, the work they have to put in to win the 100m in Rio will help my 200m and that's really my focus, trying to break the 200m world record," Bolt added.
Competition for the Jamaican is expected to come from American sprinter Justin Gatlin, with the Beijing World Championships last year giving a taste of what to expect. Though Bolt won both the 100m and 200m events, Gatling was not far behind losing out to the Jamaican by just 0.01s in the 100m sprint race.
"This year it's not going to be the same. I'm in much better shape, so I won't leave it for the last second. I think I'm definitely a tough competitor mentally. Last year Gatlin was just not ready. It was the first time he was actually being chased. He was usually the one who was chasing. Or he was winning by far, but this time he had a tough competitor, which was me. It was hard for him."