David Haye insists the speed that proved crucial to him becoming a two-weight world champion has not been compromised by his increased weight. Lennox Lewis, the last undisputed heavyweight champion of the world, believes his fellow Briton risks undermining the key attribute that saw him reach the summit of the sport on two occasions.
For his comeback fight against Australian Mark de Mori in January, the Bermondsey-born fighter weighed in at a career-high 227lbs, 17lbs higher than for his last bout against Dereck Chisora in July 2012. Haye pledged to bulk up during the twilight of his career to ensure he stays injury free – after shoulder surgery forced his second retirement – but Lewis is afraid it may impact on his agility.
The 35-year-old takes on undefeated Kosovan Arnold Gjergjaj in the second bout in his latest comeback, and hopes to showcase his much-famed speed and renewed punching power in order to earn an all-British fight with world champions Tyson Fury and Anthony Joshua. Haye says successful sparring with super-middleweight George Groves has helped sharpened up his reflexes.
"Lennox Lewis, as he got older he started to thicken up and slowing down a little bit and taking shots that he wouldn't normally be taking," said Haye. "Putting on an extra stone won't make me punch any harder it will just make them a little bit slower.
"What is the point in having a big punch if you can't land it? I've been sparring with George just for speed to make sure that in range I can slip and slide punches. I am used to super-middleweight speed so when I get into the ring with [Gjergjaj] it'll seem like it is in slow-motion.
"George is a fast super-middleweight and it was a real fast, technical spar we did and the slipping shots it was a good few rounds we did but it really did give me that stamp of approval. Come fight night my timing is going to be as good as it has ever been.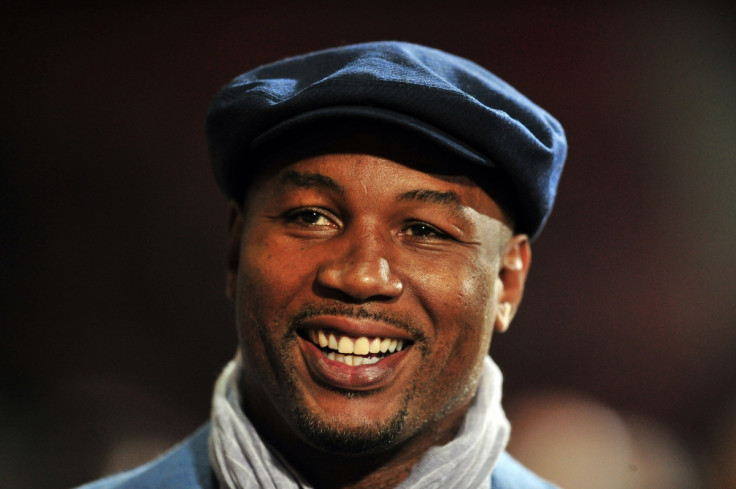 "I am stronger now than ever. I've worked on my strength, I've done a nice programme in my training camp to maintain my weight and to give a solid foundation of strength. That had helped out and it has maintained my weight a little bit more. I am about 227lbs now, I was about 238lbs about a month ago.
"As I've sped up the speed stuff my weight has gradually come down. Whether I come in at 220lbs, 227lbs I don't care; the weight is irrelevant. I was 209lbs when I fought Nikolai Valuev. I am nearly a stone heavier than I was then, but I feel just as fast, if not faster.
"My speed feels just as quick as it has ever been. It feels faster and if I was to fight Joshua I would train no different if it was Joshua or [Wladimir] Klitschko or whoever it may be. I feel like I've cracked it now. When it comes to timing in the ring fighting, the timing is there and the punch power is there, the speed is there."
David Haye takes on Arnold 'The Cobra' Gjerjaj at The O2 on May 21. Watch #HayeDay exclusively live and free-to-air from 8pm on Dave, for tickets visit theo2.co.uk