David Haye returns with first round knockout of Mark de Mori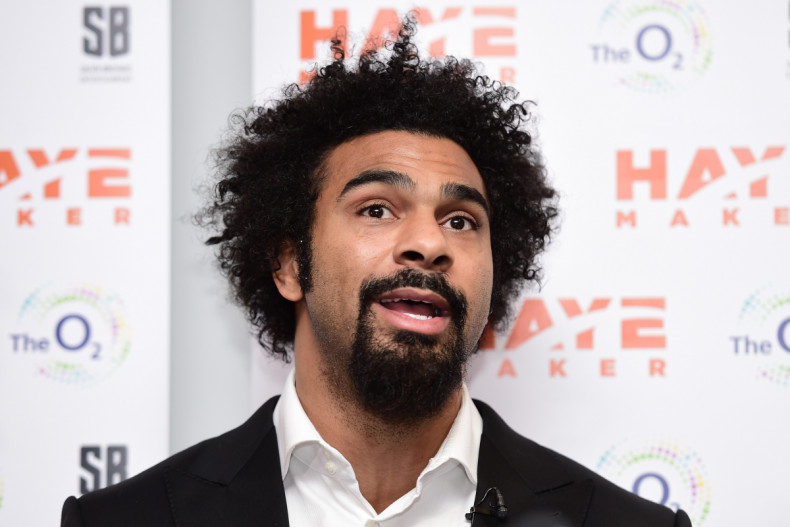 David Haye marked his return to boxing after a three-and-a-half year absence with the first round knockout of Australia's Mark de Mori at the O2 Arena in London. Despite having not fought since July 2012 the 35-year-old was impressive in his disposal of his opponent as he seeks to begin his route back to the summit of the heavyweight division.
Haye needed just 125 seconds to knock down De Mori, who took several right-hands before dropping his gloves and allowing the former cruiserweight and heavyweight world champion to clinch a comfortable win. Anthony Joshua and Tyson Fury lie in potential wait for Haye but he will require greater tests before he can be considered a genuine contender back in global boxing.
Though faced with a substantially inferior calibre of opponent, the Bermondsey-born fighter had to prove that designs on dominating the heavyweight division again were not just baseless hyperbole. Having not fought since dismantling Dereck Chisora nearly four years ago and having been forced into a second retirement after shoulder surgery the challenge facing Haye would be as much a psychological one as it would be physical.
De Mori may have had 30 wins from 33 fights, including 26 knockouts, but with wafer-thin experience of competing outside of his Australian homeland and without a genuine big name on his CV he was not expected to upset Haye's third coming in boxing. Indeed, an event labelled 'HayeDay' and geared towards the resumption of the career of a former two-weight world champion, De Mori faced an impossible task just upstaging the Briton, let alone defeating him.
And it would only take one round for Haye to lay down the marker he so badly craved as a flurry of shots sent De Mori sprawling before, with less than a minute of the round remaining, Haye unleashed another assault to which his 33-year-old opponent had no response leading to muted celebrations from the home favourite - perhaps aware there are greater challenges ahead.