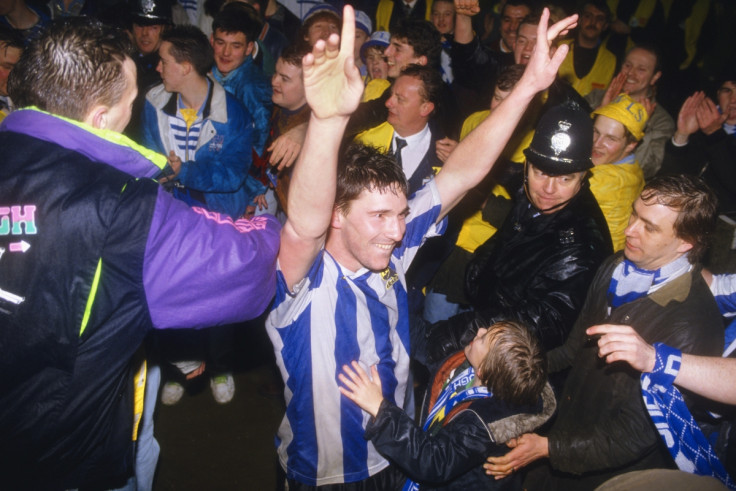 Former England striker David Hirst wishes he had forced through a move to Manchester United in 1992. Sir Alex Ferguson wanted to sign the Sheffield Wednesday forward in order to cure the club's attacking problems but after seeing a £4.5m offer rejected eventually signed Eric Cantona from Leeds United.
The Frenchman went on to become one of the club's greatest ever players, winning four Premier League titles and two FA Cups during five years at Old Trafford. Hirst meanwhile finished his career at Hillsborough as The Owls' third highest ever goalscorer, but with only one major honour and three international appearances.
The career of the now 47-year-old however could have been significantly different had Wednesday accepted an offer from United during the 1992-93 season. Hirst wishes now he had challenged the decision from then manager Trevor Francis to reject the bid and says the episode represents his biggest career regret.
"I'd been talking to [Sir] Alex Ferguson for a couple of weeks and I was going to Man United," Hirst told The Daily Mail. "A fax was sent with an offer of £4.5 million and I was expecting Trevor to say: 'Man United, £4.5m, away you go'. But he said, 'I'm not selling you'.
"One thing I never did in my career was knock on the manager's door because I'm not in the team or I want more money. If you're not happy with the contract, don't sign it. If you're not in the team, go out on the training ground and do your best. It's no good knocking on the door telling him what a good player you are if you've not been doing it. I never had a problem with that.
"Sitting here now, I should've banged the door down. It's orchestrated now and, if Man United are interested, your agent will get you there by hook or by crook. Financially, it wouldn't have been much different. We weren't on £50,000 a week then. We were all on pretty much the same.
"I was playing for Sheffield Wednesday, third in the league, in Europe, cup finals, good wages, but a Man United player comes with a different tag. It is the one thing I regret."