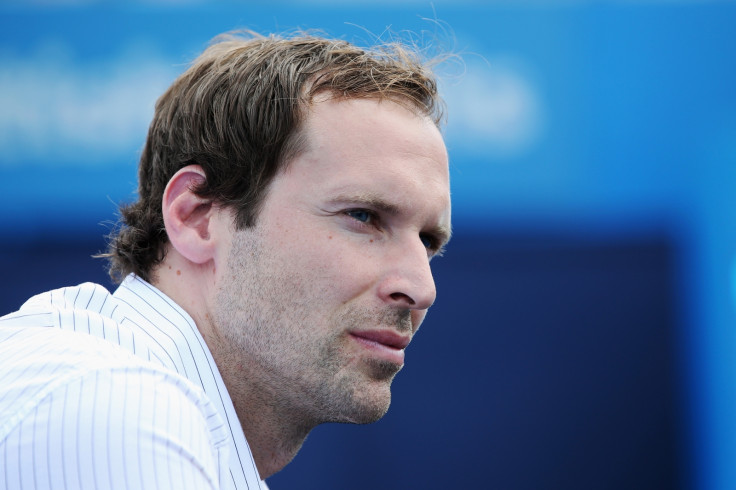 Former England goalkeeper David James believes Arsenal would have been better off signing Asmir Begovic than Petr Cech this summer as he has age on his side as compared to the former Chelsea man.
Cech is likely to take up the number one spot at the Emirates this season ahead of Wojciech Szczesny and David Ospina, while Chelsea have brought in Begovic as the 33-year-old's replacement.
The Czech Republic international has won countless trophies with Chelsea, including four Premier League titles, four FA Cups, an Europa League and the Champions League, and is set to bring some much needed experience to the Arsenal backline, as explained by defender Laurent Koscielny.
However, James believes that the keeper is well past his prime and would not have the same effect like he had over the years at Chelsea and that Begovic is an astute signing for the Blues as he has proved that he can compete with the very best in the last few years at Stoke City.
"Petr Cech is a very good goalkeeper but he's not at his best," James told talkSPORT.
"At 33 years of age, there's nothing to say he can't get back to his best form though.
"If he does then Arsenal still have one hell of a goalkeeper but Chelsea still get £11million for a 33-year-old with one year left on his deal.
"They have gone out and bought Asmir Begovic, who was sought after by many big clubs in the last two or three years, and been one of the best goalkeepers in the Premier League.
"He's got age on his side and, alongside Thibaut Courtois, you've got two of the best goalkeepers in the Premier League with 15-plus years ahead of them.
"If I was an Arsenal fan I would have been happier to have signed Begovic," he added.