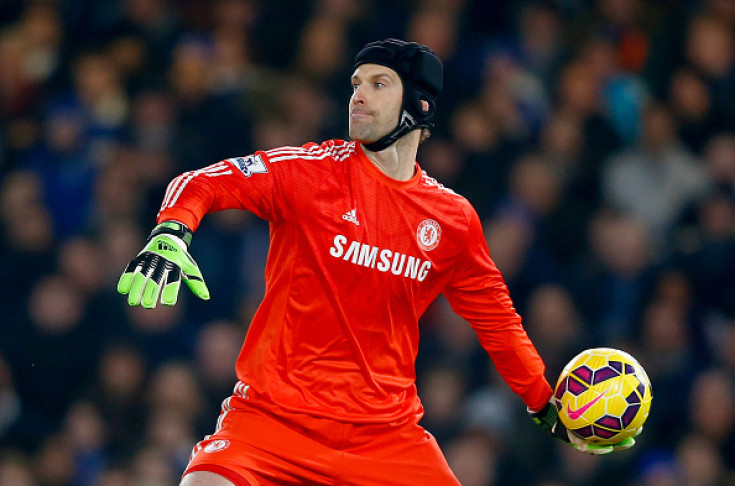 Arsenal defender Laurent Koscielny believes signing Petr Cech will make the Gunners a better defensive unit, given the wealth of experience he brings to the team.
The Czech Republic international signed from Chelsea this summer and will replace Wojciech Szczesny and David Ospina between the sticks.
Szczesny was Arsenal's first choice keeper in the opening half of the campaign but a series of mistakes, exacerbated by his performance against Southampton on New Year's Day saw him drop to the bench.
Ospina put in a couple of good performances at the Pole's expense, but was found out in their 1-0 loss to Swansea where he failed to keep out the winner in the final few minutes of the game. The Colombian was also responsible for conceding a goal in Arsenal's 4-1 win over West Bromwich Albion on the final day.
Cech is likely to make his first appearance in an Arsenal shirt in the final of the Barclays Asia Trophy against Everton in Singapore on 18 July.
"Petr has played 11 years in England, and made more than 300 appearances in the Premier League, and has won a lot of trophies," Koscielny said, as quoted by the Mirror.
"He is professional, you felt that in his first training session. He talks a lot, and his position that's very important.
"He will do well with us and when you have a good keeper like this behind you, you are more serene," he added.
Koscielny is currently in his sixth year at Arsenal and is likely to continue his partnership with Per Mertesacker, who will fight with Gabriel for a first-team spot. The Gunners have won two FA Cup trophies on the trot and will be looking to challenge for the Premier League title this time around.
"With Per we have played together for three years now, and I think it works well. Per is good in the air and when he has the ball in front of him, I can recover behind him, and he has space," he continued.
"We have a defence that plays high on the pitch so we need a team who all does the defensive job, and I think we did well on that last year, and we will do it again this season.
"If we play with this pressure all the season we can win a lot of games and not concede too many."