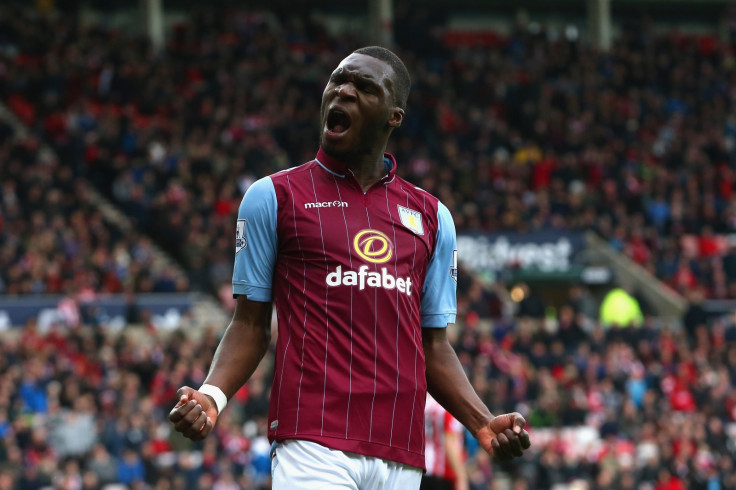 Christian Benteke is not worth the £32.5m ($50.52m) fee that Liverpool are set to pay to bring the Aston Villa striker to Anfield, according to David James, who served as goalkeeper for both clubs.
BBC Sport has reported that the Belgium international will have a medical with the Reds after the club matched the 24 year old's hefty release clause.
Benteke scored 15 goals in all competitions last season as Tim Sherwood's side reached the FA Cup final, but James says his valuation makes it a risky signing for Brendan Rodgers.
"I'm surprised with Liverpool's interest in Christian Benteke," he told Talksport.
"He had a good run at the end of the season with Aston Villa but I can't understand how he's a Liverpool-style player, especially the way Brendan Rodgers likes to play. Everybody has a price but £32.5m is a lot of money."
Should Benteke complete his move to Anfield this summer he would become Liverpool's second most expensive signing of all time.
Only three players have scored more Premier League goals than Benteke since the Belgian arrived in English football in the summer of 2012 but he has suffered from a string of injuries during his spell.
Former Champions League winner Paul Lambert signed Benteke from Genk three years ago and is confident that the forward is capable of fulfilling expectations.
"I think he is going to do great. Christian phoned me yesterday and I had a good chat with him. I am delighted for him, he has got a move to a really big, big club," Lambert said, as quoted by Sky Sports.
"I hear reports that he can only score from cross balls. Well, Christian Benteke will score for Liverpool. The chances they create, he will score and, as Christian said yesterday, he is very good with his feet. I knew that anyway from signing him and I think he will be a terrific signing.
"He will score all types of goals. If you look at the way he plays, especially his first year at Aston Villa, where he was a phenomenon. He was third behind [Cristiano] Ronaldo and [Lionel] Messi in goalscoring ratio. I think he is one of the best number 9s I have seen in a long time."