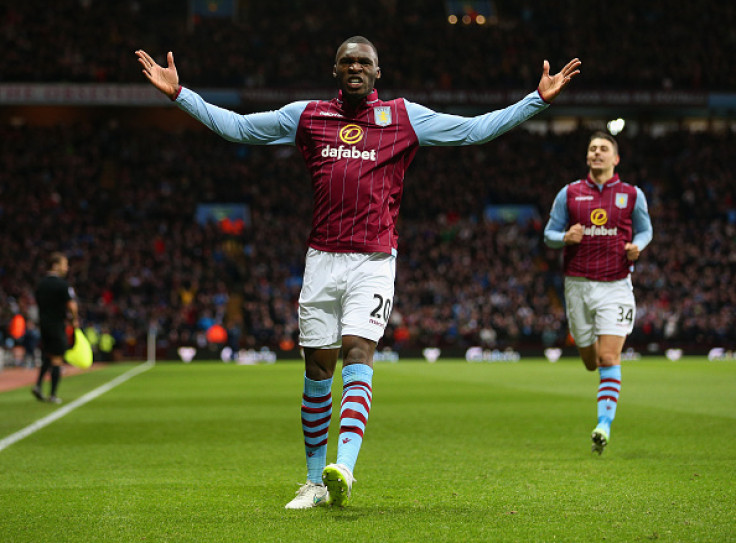 Former Aston Villa manager Paul Lambert is confident that Christian Benteke will be a success at Liverpool, after the Scott confirmed his move to the Reds following a phone conversation with the forward.
Lambert was the one who signed the Belgian international from Genk in 2012, and also managed to convince the forward to remain at the club for three seasons, after an impressive debut campaign in the Premier League saw him being linked with a move away from Villa Park.
The 45-year-old manager, who was sacked from his post with the Villans midway through the 2014/15 campaign, admitted that Benteke called him over the phone, before admitting that the proposed move to Liverpool will be beneficial to both the club and the striker.
According to the Daily Mail, Manchester United were also interested in signing the striker with Louis van Gaal keen to add to his forward line, but the Merseyside club are the only ones who are said to have met the forwards release-clause which is set at £32.5m ($50.5m).
"I think he is going to do great. Christian phoned me yesterday and I had a good chat with him. I am delighted for him, he has got a move to a really big, big club," Lambert said, as quoted by Sky Sports.
"I hear reports that he can only score from cross balls. Well, Christian Benteke will score for Liverpool. The chances they create, he will score and, as Christian said yesterday, he is very good with his feet. I knew that anyway from signing him and I think he will be a terrific signing."
"He will score all types of goals. If you look at the way he plays, especially his first year at Aston Villa, where he was a phenomenon. He was third behind (Cristiano) Ronaldo and (Lionel) Messi in goalscoring ratio. I think he is one of the best No 9s I have seen in a long time," the former Villa manager explained.
"I just said to go and enjoy it. That he will love the club and the supporters and I think he will get loads of chances," Lambert added.
According to the Mirror, Benteke is on the verge of completing his summer move to Anfield with the report claiming that the Belgian international is currently in London to complete his medical.