The 1960s was the golden period when post-war austerity finally ended and millions of young people experimented with new and alternative lifestyles. Or so popular mythology has it.
The reality is that life for most Britons remained drab and constrained. Social progress was painfully slow. Gay sex between men was illegal until 1967 and women's liberation gained traction only towards the end of the decade. Cities still contained large areas of damp, mouldering slums, while mowing the lawn on a Sunday in the suburbs could arouse the ire of neighbours.
While close-up photographs of the decade's rock festivals show hippies sporting Afghan coats and yards of hair, crowd shots revealing acres of short back and sides, sensible jackets and ugly NHS spectacles are closer to the truth.
Yet life was very different for a metropolitan elite, a dot of colour in this monochrome landscape. And at its heart was the shadowy figure of David Litvinoff. He mingled with rock stars, artists and gangsters, introducing the denizens of these dramatically diverse worlds to each other. Previous biographers have tried to pin Litvinoff down on the page, but before now he has always flitted off, an exotic butterfly eluding their grasp. Pim set himself the onerous task of succeeding where others have failed, and by dint of several years painstaking and exhaustive research, he has pulled it off.
What Pim demonstrates so admirably is that while alternative cultures were a driver for the 1960s, some of them were of a distinctly dark nature. As much as Litvinoff was a cultural cross-pollinator, he was also an amoral underworld figure. He grew up in the East End in the 1930s and 1940s. It was an era when antisemitism was a feature of British life and this, coupled with proximity to the Holocaust, might explain his habit of destroying personal documents and letters in order to leave few traces. A more persuasive explanation is that he was a habitual criminal.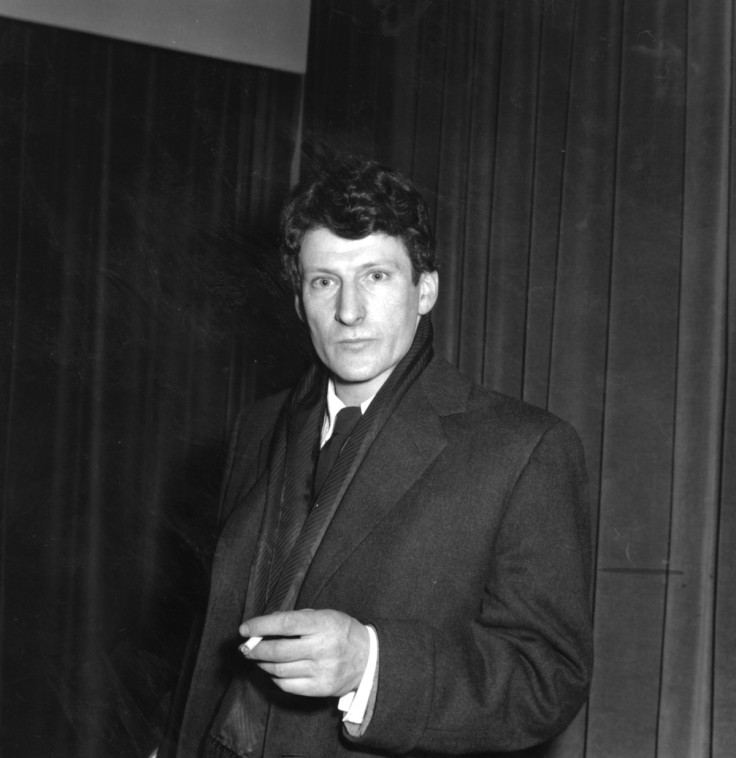 In early adult life, Litvinoff was an enforcer for Peter Rachman, the infamous slum landlord of Notting Hill. Litvinoff's predilection for petty fraud and theft brought him up against Lucian Freud. Litvinoff looked rather like Freud and was in the habit of visiting clubs where Freud was a member and running up drinks bills on his tab. Freud caught him in the act but, instead of calling the police, asked Litvinoff to pose for him. The result is the portrait that adorns the book jacket, a reproduction of a painting which fetched more than £1m at Christies in 1999.
Angering the Krays
Litvinoff was gay, and took full advantage of the opportunities this presented for enhancing his social networks, though sometimes with unfortunate results. He was an intimate of the Kray twins, especially Ronnie, with whom he shared sexual partners. He was in the habit of mocking Ronnie by calling him "Boot-nose" and of running up massive debts in the twins' gambling clubs. This staggering recklessness was duly rewarded when Litvinoff's cheeks were slashed across with a cut-throat razor, leaving permanent scars at the corners of his mouth.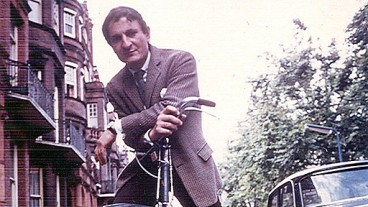 It was Litvinoff's associations with rock stars that have left his most lasting mark on cultural history. Pim secured an interview with Eric Clapton, with whom Litvinoff often hung out in and around the King's Road. An amiable Clapton testifies to Litvinoff's wit and intelligence, describing him as "one of the most extraordinary men I've ever met".
Litvinoff was certainly a compelling and plausible raconteur, not to say incorrigibly garrulous. The only subject upon which Clapton could ever catch him out was, perhaps understandably, the finest details of obscure US blues musicians.
Later in the decade, Litvinoff's friendship with Mick Jagger and the other Rolling Stones was instrumental in the creation of the cult film Performance. The core of the film is a collision between the worlds of rock music and of organised crime, a nexus where Litvinoff reigned supreme and could provide invaluable help to the film's co-directors Donald Cammell and Nicolas Roeg. To lend the film authenticity, Litvinoff suggested locations, took the cast to the East End to meet real-life villains and was employed as a script consultant, ensuring that the film's dialogue rang true. The end result slowly gained recognition as one of the finest and most seminal British films ever made.
Pim's prose has a rich texture that owes something to Iain Sinclair's psychogeographic accounts of London, except that Pim's writing is sharper and less overwrought than his mentor's. Even so, much of the pleasure of Pim's book lies in his dogged tracking of his quarry. Litvinoff crossed all social boundaries and Pim has managed to follow in his wake, so that the biography becomes an extended exercise in voyeurism. It is a tour around the closed circles at the heart of an era that was supposedly all about egalitarian popular culture but which, in a fundamental irony, simply produced new, and often dubious, permutations of exclusivity.
Our verdict
Jumpin Jack Flash: David Litvinoff and the Rock\'n\'Roll Underworld
At the heart of the 1960s was the shadowy figure of David Litvinoff, who mingled with rock stars, artists and gangsters. Litvinoff posed for Lucian Freud and was an intimate of the Kray twins, with whom he shared sexual partners. Later in the decade. Litvinoff\'s friendship with Mick Jagger and the other Rolling Stones was instrumental in creating the cult film Performance. Litvinoff chose locations, took the cast to the East End to meet real-life villains and was a script consultant. Pim\'s biography provides an enjoyable tour around the closed circles – some of them very dark – which underpinned 1960s culture.
Jumpin' Jack Flash: David Litvinoff and the Rock 'n' Roll Underworld (Jonathan Cape) – £16.99