This year will see many new trends to explore when choosing your books. One phenomenon is the continuing rise of talented young female writers. A couple of famous recent novels – Gone Girl and The Girl On The Train – have been psychological thrillers with unreliable narrators. However, this is a broad category that covers a diversity of genres, while established female novelists continue to write a wide variety of outstanding fiction. A keenly-anticipated novel is The Muse, Jessie Burton's follow-up to her best-selling debut novel The Miniaturist, and there is also the eagerly awaited return of Annie Proulx, who is back with Barkskins, an American epic.
Meanwhile, after her award-winning first novel, A Girl is a Half-Formed Thing, Eimar McBride offers The Lesser Bohemians, detailing an affair between an Irish girl and an older actor in North London during the 1990s. A debut novel to look out for is poet and rapper Kate Tempest's The Brick's that Built the Houses, which explores contemporary urban life through the eyes of four friends.
Read on for five more selections from IBTimes UK for your New Year books resolutions.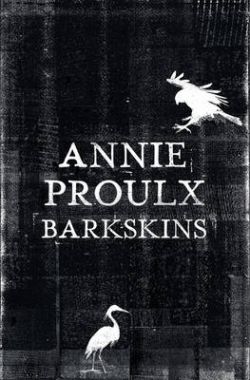 The author of The Shipping News and Brokeback Mountain presents an epic set over three centuries
The Pulitzer Prize-winning author of The Shipping News and Brokeback Mountain has taken a decade to write her fifth novel. The result is an epic work set over three centuries, a violent and dramatic saga centred around taming the American wilderness. Proulx begins in the late seventeenth century with two illiterate woodsmen journeying from Northern France to New France. They suffer appalling hardship, while remaining awe-struck by the forest around them. Proulx goes on to tell the stories of their descendants as they scatter to New England, Europe and China in search of their livelihoods. For Proulx everything starts from her settings and she has chosen an especially ambitious range here: her fans will be hoping the result is an outstanding new American novel.
The Lesser Bohemians, by Eimar McBride (Faber) available September
An outstanding literary writer imagines an affair set in the squats and bedsits of 1990s London
McBride wrote her debut novel, A Girl is a Half-formed Thing, when she was 27 years old. Its style was influenced by James Joyce and his stream of consciousness narration, yet McBride's subject matter was grim, featuring child abuse, rape and suicide. She spent several years finding a publisher but eventually won acclaim and awards including the Bailey's prize in 2014. Her new novel concerns an 18-year-old girl, newly arrived in London from Ireland to study drama, who meets an older actor. A tempestuous relationship follows, set in around the bedsits and squats of 1990s London. It is odds-on that this will be another notable literary feat.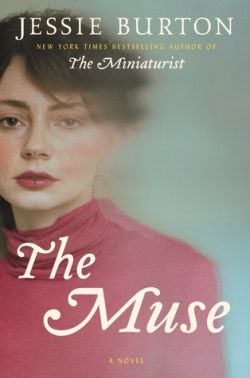 The Muse, by Jessie Burton (Picador) available July
A mysterious painting connects the Spanish Civil War with swinging 1960s London
Burton's debut novel, The Miniaturist, was set in late 17<sup>th century Amsterdam. It has batted away criticism of weak characterisation and plotting to sell more than a million copies, and is also to be adapted for television. The Muse moves forward in history, with its action split between 1930s Spain and 1960s London. At the centre of the story is a mysterious painting found on the doorstep of a fashionable Mayfair gallery in 1967 by Odelle Bastien, a young Caribbean immigrant. The painting might be the work of Isaac Robles, a bohemian Spanish painter who died several decades before. Burton's fans are likely to be held fast by her unveiling of secrets and deceptions.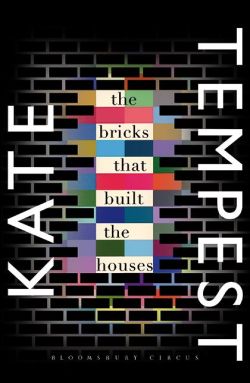 The award-winning poet and rapper tells a story of drugs and desire, and good intentions gone awry
Poet and rapper Kate Tempest is a rising talent. She draws on influences ranging from the Wu-Tang Clan to William Blake and her spoken word performances have won praise on both sides of the Atlantic. Her epic poem, Brand New Ancients, is a contemporary myth set in south London which won the Ted Hughes Prize. Now she's turned to fiction. Her debut novel is also set in London and is a tale of drugs and desire. The narrative explores the lives and loves of four ordinary young Londoners against the backdrop of their families and communities, while demonstrating how good intentions can often lead us astray in unsettling ways.