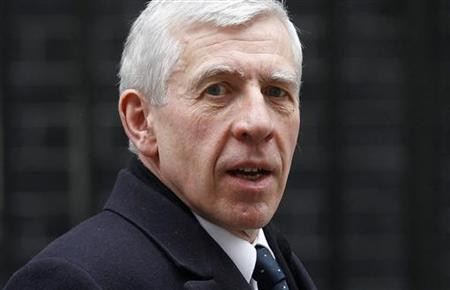 One of Labour's longest serving front-bench politicians, Jack Straw, has said that he is backing David Miliband to become the next leader of the Labour Party.
The Shadow Justice Secretary said that Mr Miliband had the qualities needed to be both leader of the Opposition and Prime Minister.
Earlier this month Mr Straw said that he would be stepping down from his front-bench position following the selection of a new Labour leader, in order to make room for fresh blood and to concentrate on serving his Blackburn constituency and writing his memoirs.
During the nomination stage of the campaign Mr Straw nominated Diane Abbott (as did Mr Miliband), saying that he wanted to "see the widest possible debate and choice for Leader". However he added that at the time of his nomination he had not yet decided who he thought was the best candidate to be Labour leader.
Mr Miliband said that he was "honoured" to have received the backing of such a long standing figure in the Labour Party.
However in other campaign news Mr Miliband may have been disappointed to hear that his own mother will not be voting for him. The revelation came to light when his brother Ed Miliband, who is also running to be Labour leader, disclosed that their mother would be voting for neither of her sons but would be supporting Diane Abbott.
Ms Abbott said, "I am honoured to have the support of Mrs Miliband. I am a great admirer of the life and work of her late husband, the distinguished Marxist academic Ralph Miliband."