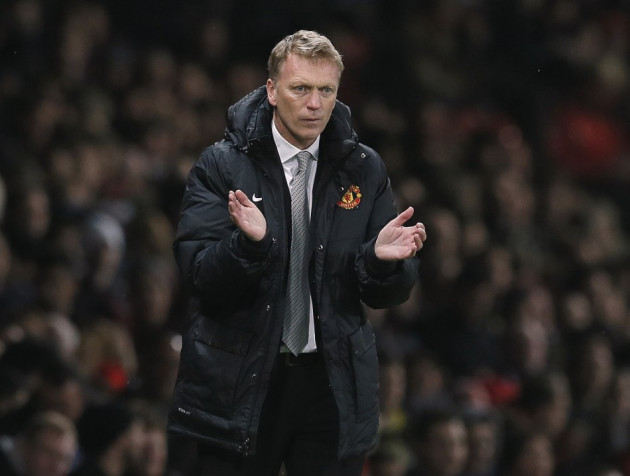 Manchester United manager David Moyes has delivered a damning verdict of his first team and says supporters should expect further defeats following the 4-1 loss against Manchester City.
The Premier League champions were swept aside in the Manchester derby as Manuel Pellegrini's side exposed the deficiencies in the current United make-up.
United finished 11 points clear of City last season in claiming their 20th league title but have already lost twice in the league this season and Moyes says further losses should be expected.
"I think it's important that I took the punches," Moyes added. "I've taken the punches and I'm happy to do that. Not for a minute did I think this Manchester United job was going to be an easy job.
"There will be days like we had on Sunday and there might be more of them because we are in a period where there will be transition, there's a new manager for the players and, in turn, there will be new players."
Upon being officially installed as United boss on 1 July, Moyes failed in pursuit of a number of high profile targets including Cesc Fabregas, Leighton Baines, Ander Herrera, Gareth Bale and Daniele de Rossi.
Moyes and executive vice-chairman Ed Woodward were subject of much criticism as United made just one significant signing in the summer in the form of Marouane Fellaini and the Scot admits the first team needs new additions in order to be competitive.
"I don't think it's actually the squad, I think we've got numbers," Moyes added. "I think maybe we've got work to do to bring in players not for the squad but to go right into the team.
"It's not necessarily the squad players we needed; we needed one or two who might have gone in [to the team]. That will happen. But going back to that transfer window, we always said it was going to be a tough one and it was going to take a little bit more time.
"It does mean I may have to take a few more blows, definitely. Maybe even more than that. Maybe all season I have to take a few blows but I knew this was going to be the case because I was taking over from a great manager and it was always going to take time for me to get my own ways and change things round a little bit."