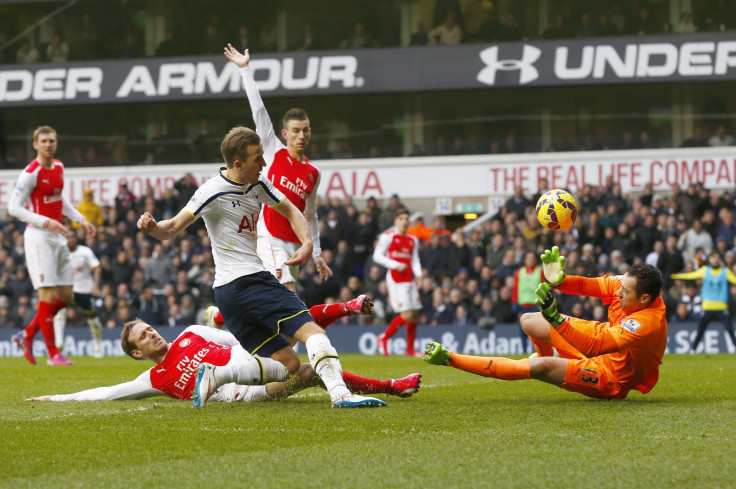 Arsenal goalkeeper David Ospina has claimed he is proving his worth in the Premier League despite initial doubts about whether he can adapt to the English football due to his short height. The Colombian international moved to the Emirates Stadium in summer 2014 from Ligue 1 side Nice after an impressive World Cup.
Even though an injury earlier in the campaign hampered his adaptation to the Emirates Stadium, Ospina has become Arsene Wenger's number one since Szczesny reportedly smoked in the showers following the New Year's Day loss at Southampton.
The Colombian has since registered five clean sheets to help Arsenal to secure an impressive run of nine victories and just one defeat - during the North London derby against Tottenham.
Ospina, who is currently with the National Team, claims that he feels settled into the team but admits that earlier in the campaign there were some doubts about him being too short.
While Chelsea keeper Thibaut Courtois is 1.99m and Manchester United number one David De Gea is around 1.89m, Ospina is only 1.83m tall.
Asked about whether he felt the scrutiny because of his size, he said: "People have always told me many things about my height. The truth is that I realise that the keeper rival is normally a little bit taller than me but I try to compensate that with other skills," he said to Colombian reporters.
"In English football there is a tendency that goalkeepers should be over 1.90. What I do is trying to stop that paradigm with good performances, trying to seize every opportunity."
Nevertheless, Ospina expressed his delight about his life at the Emirates Stadium while working under Arsene Wenger.
"Arsenal are a very organized club. They have everything under control to let the player focus on playing football. The manager has much experience and I am trying to take advantage of that. It is very important for a club like Arsenal having such an experienced manager".
Meanwhile, Ospina has expressed his confidence in finishing the season in the best possible way after the disappointing Champions League elimination.
"Unfortunately we were knocked out [from the Champions League]. The home game was very bad for us, we tried to overcome in the second leg but we couldn't go through.
"Now [in the Premier League] there are eight games remaining and a big battle [for the top places]. We hope to get as much as we can from the coming games and finish the season where Arsenal deserve."