Other than the fact that it's in development, very little is known about 20th Century Fox's eagerly-anticipated Deadpool sequel. After the success of the first instalment earlier this year, fans weren't surprised when screenwriters Rhett Reese and Paul Wernick, director Tim Miller and star Ryan Reynolds signed on for the second but, other than the latter, no cast have been announced so far.
Now though, Collider has revealed that Mary Elizabeth Winstead (10 Cloverfield Lane), Lizzy Caplan (Now You See Me 2) and Ruby Rose (Orange Is The New Black) have all been tested and shortlisted to play female Marvel Comics character Domino in the movie.
Other actors that 20th Century Fox are reportedly eyeing for the same role include Kelly Rohrbach (Baywatch), Eve Hewson (The Knick), Mackenzie Davis (Halt And Catch Fire), Sofia Boutella (Star Trek Beyond), Stephanie Sigman (Spectre), Sylvia Hoeks (Berlin Station) and Sienna Miller.
In the comics, Domino is much like Deadpool in that she's both a mercenary and a mutant, although, her abilities allow her to do a lot more than heal herself or excel in hand-to-hand combat. She also possesses the power to telepathically manipulate situations in favour of her having "good luck".
For example, she'd be able to perfectly dodge every bullet if she were ever under gunfire but she would have to take action for her unconsciously triggered skill to kick in. If she simply stood still, she would almost definitely get hit.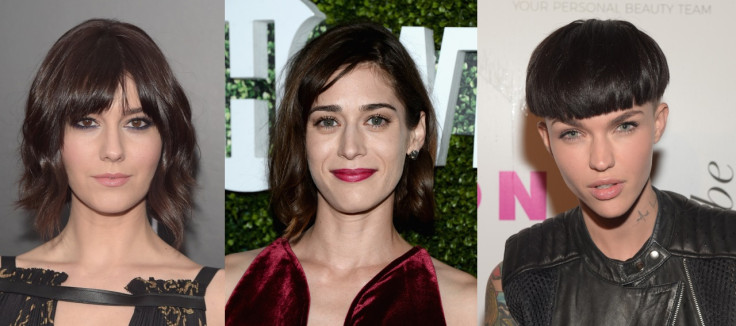 Throughout her story line, she was closely associated with fellow mutant Cable, who went on to become both her friend and lover. Having been confirmed that Cable would appear in a follow-up movie during the post-credits scene of Deadpool, it makes perfect sense that Domino would make an appearance alongside him in the sequel. Bloodline's Kyle Chandler has been heavily rumoured to playing the character, however, this is far from official.
Arguably one of Marvel Comics' most popular characters, the anti-hero Deadpool was originally Wade Wilson, a wild child-turned-Special Forces operative who is transformed into a human weapon by an underground organisation that harnesses his fighting skills through high-risk experiments. Despite damaging side-effects, the experiments leave him with accelerated healing powers and heightened skills – the perfect combination to exact revenge on those who made him this way. Conveniently.
For more entertainment news follow A-List on Twitter @Alistinsider