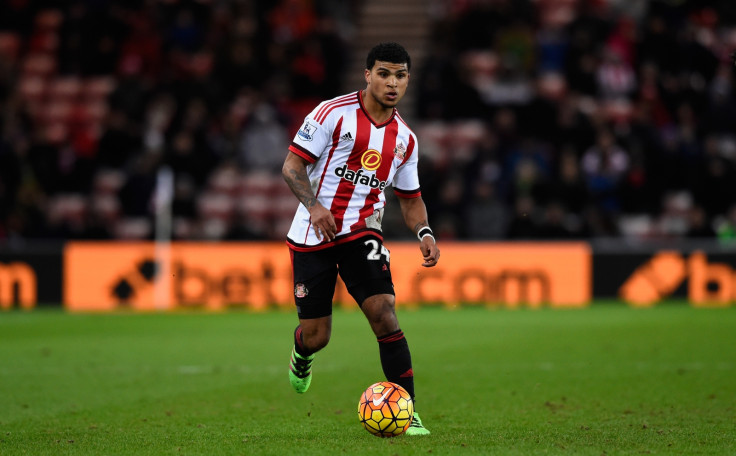 Tottenham Hotspur defender DeAndre Yedlin remains hopeful of re-joining Sunderland for the upcoming Premier League campaign after hailing rumours the Stadium of Light club are interested in loaning the American full-back for a second consecutive season. The 23-year-old spent last term with the north-east club, making 25 appearances in all competitions.
Yedlin was forced to wait until October of last season to make his Black Cats debut but soon became first choice under Sam Allardyce, helping the club stay afloat in the top flight. His progress last term is in stark contrast to his Spurs career which has seen him make just one appearance during 18 months in north London. The Daily Mail understand Sunderland are in talks to loan Yedlin for a second campaign.
The United States international has accused Tottenham of acting as a "roadblock" in his career and has previously spoken of his desire to re-join Sunderland for the 2016-17 campaign. Speaking during a Facebook question and answer session, Yedlin has reiterated those ambitions and is thrilled rumours over his future have resurfaced.
"I think it's awesome that that's floating around," he said, according to The Chronicle. "But I haven't heard anything on a deal so it's all kind of up in the air right now. I'm just waiting to hear to see what happens and I'm just trying to enjoy it. I feel blessed to able to do what I do everyday, so I just try to make the best out of every situation and keep pushing."
With Kyle Walker and Kieran Trippier ahead of Yedlin in the pecking order at Tottenham, his prospects of forcing his way into the first team at White Hart Lane appear gloomy. Last term represented a new experience for Yedlin with the threat of relegation surrounding Sunderland for much of the season, but the right-back was appreciative of the battle to avoid the drop.
"It's a lot different," the Tottenham man, who played for USA in the summer's Copa America. "The people that are fans of those teams have been fans for generations and generations and generations. So the community ties to their teams are so great. The pressure of just staying in the league is huge because it means so much to those people. It's a lot different to play-offs because every game throughout the whole season matters. It was definitely a very interesting experience for me."