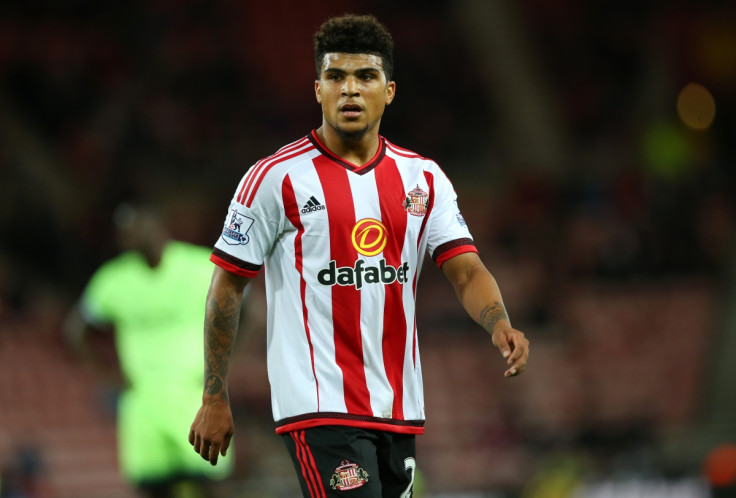 Tottenham Hotspur defender DeAndre Yedlin has claimed his switch to White Hart lane represented a "roadblock" in his career. The 22-year-old moved to North London in the 2015 January transfer window but has failed to make a single start under Mauricio Pochettino.
Yedlin did travel on the club's pre-season tour of the US, but as his first opportunities continued to be minimal he joined Sunderland on a season-long loan. The full-back has since made five Premier League starts at the Stadium of Light outfit in his first proper exposure to English football.
But after a rapid rise in the sport with Seattle Sounders, which was built on during the 2014 World Cup with the US national team, Yedlin's career has been stifled since moving to England. The player admits Tottenham have blocked his progression but concedes he is yet to adapt to the demands of his new surroundings.
"From when I started with Seattle all the way through the World Cup, everything had gone pretty smoothly," he told Sports Illustrated. "And then there was this roadblock. I'd never experienced that before. So it was a time that I really had to learn about myself and figure out how to get through it.
The right-back added: "The more mistakes you make, you can tell: [The fans] they'll get on you a little bit. So you have to be mentally strong. That's what I try to do and try to limit the mistakes—and get in the attack and push him back as much as I could to make him defend. And I ended up getting an assist."
The Black Cats summer recruit took advice from former striker Jozy Altidore before agreeing to move to the north east in the twilight of the summer transfer window. Speaking earlier in the season over the reason for leaving Tottenham, Yedlin admits he was keen to play regular first-team football.
"I have a better opportunity to get playing time up here. Obviously it is still Premier League football which is great for a young player like myself," the Tottenham man told SAFSee.
"I've played both right-back and right wing, I can't really say if I am more comfortable in one or the other but both are fun positions for me to play. I like both so whichever one the manager sees me fit to play, that's one I'll play."