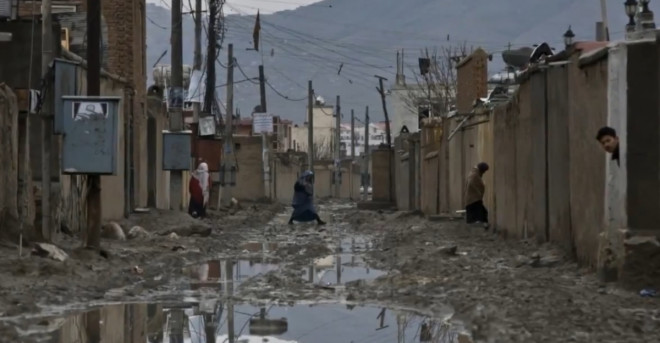 The death toll from two massive landslides which engulfed a village in Argo district, Badakshan province, Afghanistan has exceeded 2,100, according to local government officials.
Around a third of the village of Aab Barik was reported to have been obliterated. Many of those who perished were women and children. A wedding was also taking place in the village, adding to the casualties.
The disaster occurred when torrential rain and melting snow caused parts of a hillside to collapse, engulfing the village beneath 300 feet of mud, soil and rocks. Desperate locals rushed to dig out survivors but were then reportedly hit by another huge landslide. Nearby villages have now been evacuated amid fears of further landslides.
Shah Waliullah Adib, the provincial governor, said: "There are around 1,000 houses in Aab Barik, 300 were buried when this happened, then 600 local people who live in the site went to help but unfortunately the hill collapsed a second time.
"The mud is 10 to 30 metres deep. We couldn't even reach the bodies, so we decided to just pray for them and make the site into a mass grave."
President Karzai has ordered officials to begin emergency relief efforts to the region, which borders Tajikistan and China, immediately. However rescue attempts have been hindered by the area's remoteness and poor infrastructure.
Locals from nearby villages in Badakshan and Takhar are trying to rescue survivors but are hindered by a lack of even the most basic equipment.
Although early reports put the death toll as 350, local government official Naweed Forotan told Reuters: "More than 2,100 people from 300 families are all dead."
There are regular landslides and avalanches in the province and in 2010 170 people were killed when an avalanche buried scores of cars and buses at Salang Pass, Hindu Kush.
However, even that was dwarfed by this incident. As the scale of the disaster became apparent, US President Barack Obama sent a message of condolence to the Afghan people.
"On behalf of the American people, our thoughts are with the people of Afghanistan, who have experienced an awful tragedy."