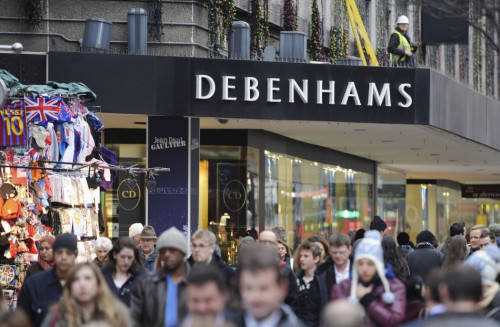 Troubled clothing shop Debenhams has sold 6.8 million shares, representing 4.63%, to Britain's largest sporting goods retailer Sports Direct.
According to a company announcement, Sports Direct confirmed that it also wants to explore options "at an operational level" to work with the country's second largest department store.
"This acquisition of shares has taken place without the prior knowledge of the Debenhams board of directors, but Sports Direct has communicated to Debenhams' board its desire to work together and its intention to be a supportive shareholder," said Sports Direct.
Debenhams confirmed that it was "open minded" about working with the firm to improve its performance.
On 2 January this year, Debenhams's chief financial officer Simon Herrick resigned only days after the retailer revealed that Christmas trading profits were disappointing.
Neil Kennedy, director of finance, has taken over as acting CFO on an interim basis after Herrick leaves on 7 February this year.
"On behalf of the board, I would like to thank Simon for his hard work and contribution over the past two years. We wish him well in the future," said Michael Sharp, chief executive of Debenhams in a statement.
The Debenhams stock price fell by just over 14% in the trading period immediately following an announcement of price cuts and a hit on profits.
It has forecast profit before tax for the first half of its fiscal year to be in the region of £85m (€102m, $140.47m), a 26% plunge from last year. Analysts had previously expected a first-half pretax profit of £112m.