Decentralised government project Bitnation offers refugees blockchain IDs and bitcoin debit cards
The Blockchain Emergency ID is a rudimentary emergency ID, based on the blockchain technology.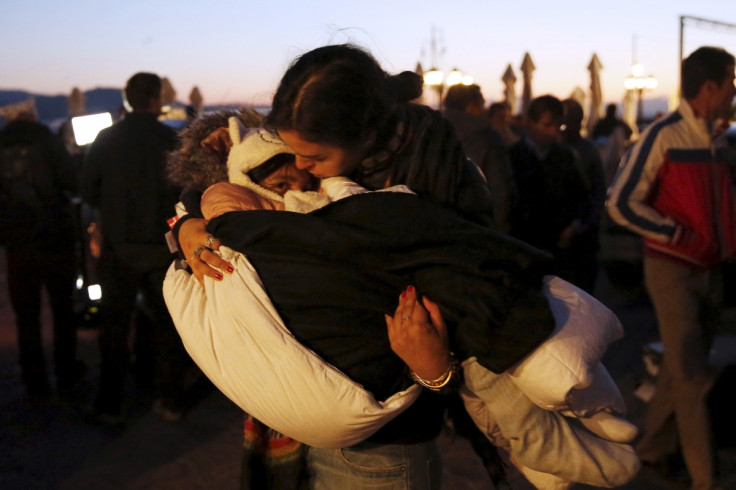 Bitnation, an ambitious project for the decentralisation of governance using blockchain technology, is offering victims of the current refugee crisis an emergency digital ID and a bitcoin visa card to receive funds from family in the absence of a bank account.
Susanne Templehof, founder of Bitnation, explained the Blockchain Emergency ID is a rudimentary emergency ID, based on the blockchain technology, for individuals who cannot obtain other documents of identification.
The purpose is to cryptographically prove your existence and family relations, recorded on the Horizon blockchain, a distributed public ledger (like an international public notary of sorts).
The ID form generates a QR code which can be used with a cellphone to apply for a Bitcoin Visa Card which can be used throughout Europe and the UK without a bank account.
Templehof said: "We are providing emergency ID and then this visa card because most refugees will be unemployed. They won't be legally able to get a job for several years and they can't open a bank account."
She was talking at an event organised by the Bitcoin and Blockchain Leadership Forum, which is known for being a forward thinking force within this space.
Templehof added that allowing payment directly to bitcoin debit cards rather than solely relying on aid organisations spares people in crisis some added humiliation: "if you are an adult man, you are used to providing for your family and then you have to wait for handouts of blankets and food from charities.
"We also provide family services like maps where people can say, 'I lost this person here - I'm in Germany'. So it's basically all built around families uniting again."
The current refugee crisis in Europe highlights a problem in society which Templehof labels one of the most criminal parts of our existing legacy system – borders.
"I would like to see all legacy systems disappear, the most important being borders. That is the most criminal one. Just because you are born in the wrong area with a piece of paper you can be subject to a horrible government or famine or starvation."
More generally, the project aims for mass adoption to eventually "out-compete governments by providing the same services cheaper and better through the blockchain".
"We don't allow monopolies or oligopolies - why do we accept it when it comes to government services?"
Bitnation's core services are ID and reputation and dispute resolution and public registries. Other services include insurance, security, marriage, death certificates, land titles.
Templehof compared governments to services available on the internet like Facebook or Linked-in. "Just because we are born in one area we have to use one service provider. That is absurd to me. It's as absurd as only being allowed to visit one single website because you are born in a certain geographical area," she said.
Incorporating a company could be done in 20 minutes and cost $2, instead of two weeks and £100; a bank might not recognise it but your customers will, said Templehof.
"And with bitcoin we don't need banks any more."
She added: "To get married on the blockchain would take you ten minutes between writing the contract and time-stamping it.
Templehof warned that the intrinsic immutability of blockchain systems means it could be very hard to get a divorce, however, suggesting short term marriage contracts of four or five years at a time.
"And in many countries things like gay marriage is illegal and of course blockchain doesn't give a s**t about that.
"So you could marry as many people as you want, any gender. You could marry your cat - although that could be difficult to actually get the cat to sign."
As well as the huge increase in stateless people in Europe from the refugee crisis, Bitnation is looking at developing markets, assisted economies and the grey economy.
A compelling use case for blockchain registry capabilities concerns land rights in the developing world. In places like Ghana, 70% of land is untitled and people just trade it peer to peer, which brings a lot of security problems.
"We are hoping they will leapfrog with this governance technology and the rest of the world will follow."
Doing the right thing in the developing world is one thing, but making a leap into developed markets is quite another. "I think over time it's all about adoption, just like bitcoin. If you use it as a payment then it is money, regardless of a government."
© Copyright IBTimes 2023. All rights reserved.