Decline in Isis social media traffic due to messages sent by US government in Arabic
Isis' Twitter traffic down by 45% in two years as the US enlists help of tech companies.
The US government is fighting Islamic State's (Isis) sophisticated social media propaganda with its own opposing statements, written in Arabic, as well as coordinating anti-Isis internet campaigns with its strategy in the Middle East. Among the images used to counter Isis (Daesh) are a teddy bear with Arabic writing and messages saying IS "slaughters childhood", ''kills innocence", ''lashes purity" and "humiliates children".
Other thought-provoking messages include a woman in a black niqab, with bloody tears coming from a bruised eye, and the caption saying: "Women under ISIS. Enslaved. Battered. Beaten. Humiliated. Flogged."
Graphics, memes and images depicting the group's barbaric treatment of women and children are now almost entirely in Arabic, whereas previously they were in English. The information is spread through Muslim governments, religious leaders, youth leaders and local community groups.
"We're denying ISIL the ability to operate uncontested online, and we're seeing their social media presence decline," said Michael Lumpkin, head of the Global Engagement Centre, which coordinates the US government's approach to fighting extremist propaganda.
He added, "Anti-ISIL audiences are increasingly vocal on social media. This only weakens ISIL's ability to recruit, a key aim of our messaging efforts."
There is a higher ratio of anti-Isis content (6:1) and followers of pro-IS accounts have substantially decreased in 2014 (300 versus 1,500 in previous years), according to AP. Also, more than 125,000 Twitter accounts, said to be supportive of IS, were suspended between June and October 2015, according to a study by George Washington University's (GWU) Programme on Extremism.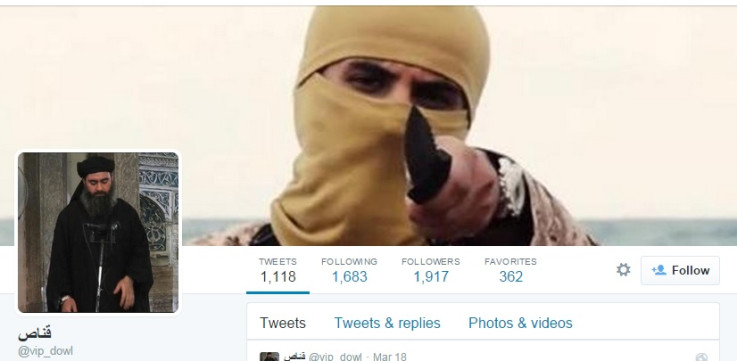 Isis disseminates propaganda through social media platforms, including Twitter
Twitter/Screengrab
English-language Twitter accounts supporting IS counted for less than 1,000 and did not actively seek out new converts, but interacted with each other occasionally. The accounts tweeted five times a day compared to an average of 14 tweets per day before the clampdown.
However, the US government has been frustrated in its bid to mobilise technology and social media companies to fight against IS on the internet. "Each company has been dragged into this kicking and screaming," JM Berger, a co-author of the report, told Reuters.
Twitter, in particular, has been condemned for a lukewarm attitude towards policing content on its platform, compared to other social media sites, such as Facebook or Google.
According to its @Policy account, Twitter says it has increased the size of its team reviewing reports, and turned spam fighting tools against the groups to help filter out related accounts.
Social media slave trade
Twitter is believed to be the most heavily used by IS, and messages that appear to be terrorism-related are now automatically flagged for human review. Although the US Twitter campaign has proved successful, IS is now turning to instant messenger apps to communicate. Yazidi women are being advertised for sale as sex slaves by Islamic on Whatsapp and Telegram Messenger, an encrypted messaging app.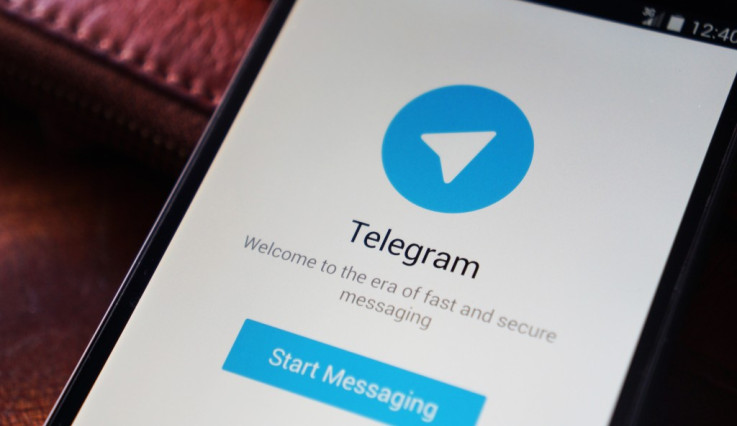 Isis members use the messaging app Telegram to buy and sell Yazidi women as sex slaves.
Telegram
IS's coders have also developed apps to create databases of images of female IS members, so they can be identified if they try to escape IS-controlled territory. Ahmed Burjus, the director of Yazda in the UK, an organisation to support the Yazidi community after the 2014 genocide, told the Independent: "We condemn the inaction of social media websites such as Telegram, Facebook, Twitter and Whatsapp, for allowing the trade of the Yazidi women and children.
"Social media websites [such as] Twitter and Facebook have not responded to requests to remove materials such as auction pages [selling] Yazidi women.
"[Isis] are also insulting Yazidi families every day through these apps by sending pictures of their kidnapped members."