Dell shares rose after reports emerged it is considering going private as its share of the PC market nosedives.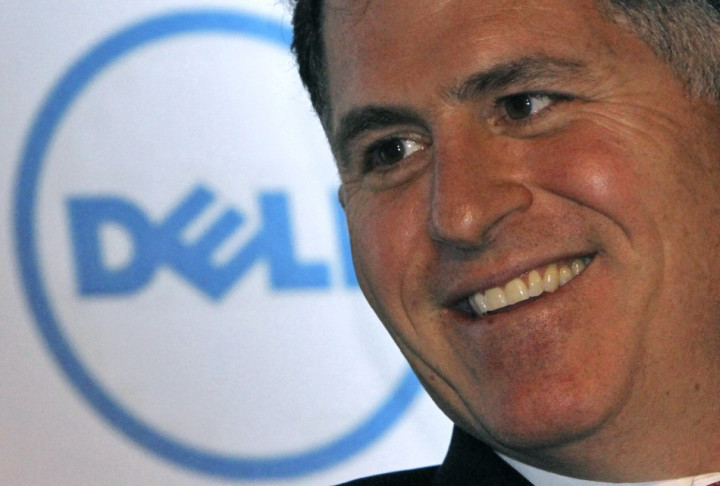 Dell is one of the most recognisable PC brands on the planet and in the early 2000s was the world biggest selling PC manufacturer. However in the last six or seven years it has been struggling to compete and is lies third, behind HP and Lenovo.
The company, founded by Michael Dell in his University of Texas dormitory room in 1984, went public 25 years ago, but according to a source speaking to Bloomberg, the company is now considering going private and is talking to two private-equity firms about a leveraged buyout.
Quoting "a person with knowledge of the matter", Bloomberg said that TPG Capital and Silver Lake were in discussion with Dell, a move which would mean the company would no longer have to answer to shareholders and could take the tough decisions necessary to compete in the consumer technology space, as well as with its newer data-centre business.
The problem is that the private equity firms would have to come up with around $6 billion in equity between them, as well as raising around $16bn in debt financing, making the deal the biggest technology buyout since 2006.
Dell has over $11bn in cash as of its 2 November regulatory filing, but the majority of this is held overseas, and would incur a big tax penalty if it was repatriated as part of any deal.
Roll over
Michael Dell himself owns 15.7 percent of the company and it is expected that he would roll over his stake to smooth the path of any deal going through.
On Monday, Gartner announced its latest PC shipment numbers and the news wasn't good for Dell. The company saw shipments of PCs drop by more than 20 percent in the final three months of 2012 compared to the same period in 2011.
Overall in 2012 the company's PC shipments were down 12.3 percent as its laptops and desktop PCs fail to grab the public's attention.
Dell is looking to move away from the consumer PC market and into the data centre business and only last July purchased Quest Software, a company which makes software for data centres, in a deal worth $2.7bn.
However, this is also a very competitive market with Oracle, IBM and HP all providing strong competition.
Dell's stock price rose as high as $12.76 yesterday following the publication of the Bloomberg report after opening at $10.87. It closed slightly lower at $12.29.