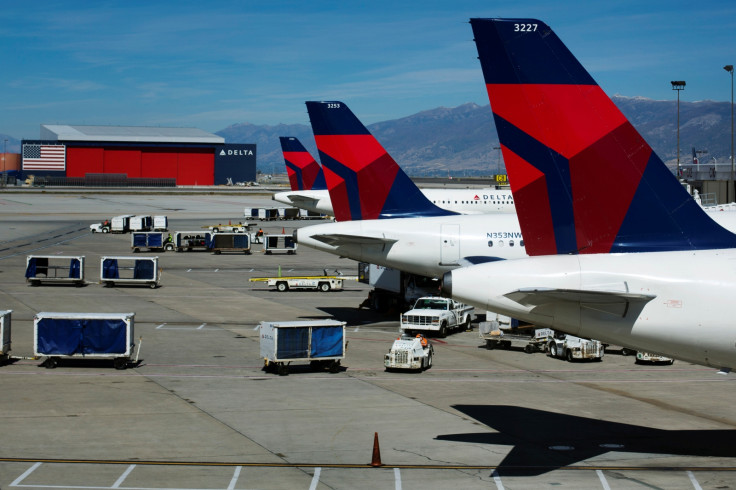 Delta Air Lines picked Europe's Airbus over Boeing for a huge order of new jets.
Delta said Thursday (14 December) that it will order 100 Airbus A321neo jets with a sticker price of $12.7bn (£9.5bn) and take an option to buy another 100 jets, a deal that Chicago-based Boeing had hoped to land.
Financial terms of the order were not disclosed so it isn't known how much Delta will actually pay Airbus. Airlines typically get huge discounts off the sticker price of new planes.
Atlanta, US-based Delta announced the order just before beginning its annual meeting with investors.
Chief executive officer Ed Bastian told investors that travel demand remains strong both on international and US routes.
He said Delta expects fourth-quarter revenue for every seat flown one mile — a measure of ticket demand and average fares — to rise about 4% from a year ago, up from Delta's previous forecast of 2% to 4%.
But costs for fuel and labour are rising, too. Bastian said Delta's fourth-quarter operating margin will be around 11%, at the low end of the company's previous prediction.
In morning trading, shares of Delta Air Lines Inc. rose $1.76, or 3.3%, to $55.39.
Delta's selection of Airbus jets comes after Boeing challenged a smaller order by the airline of planes from Canada's Bombardier. Boeing charged that the sale price was artificially low and amounted to dumping. The US Commerce Department sided with Boeing and proposed stiff duties on Bombardier jets.
The Airbus A321neo is a single-aisle, mid-range plane that competes with Boeing's 737 Max. Delta said it will begin getting the 197-seat jets in early 2020 to replace smaller planes.
Airlines have been ordering bigger planes to carry more passengers and earn more revenue without adding flights. That is especially important at busy East Coast airports where it can be hard to squeeze in more flights.
Delta also announced that it will get a large amount of maintenance and repair work for Pratt & Whitney engines used on Airbus A321neo and Bombardier C Series jets flown by Delta and other airlines. Delta said the deal will create new jobs in its maintenance business. It did not disclose financial terms.