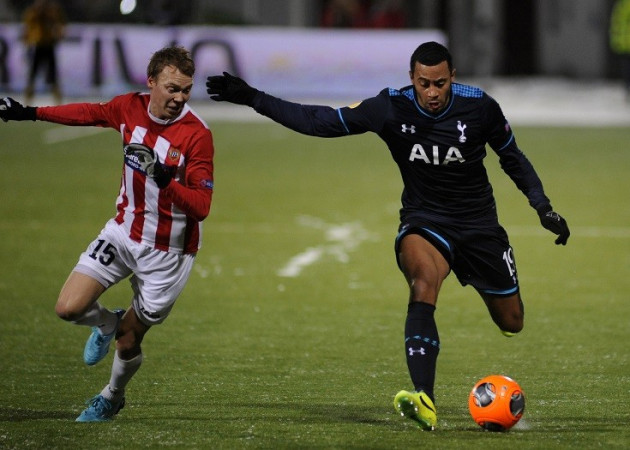 Mousa Dembele has insisted that the Tottenham squad are fully behind Andre Villas-Boas despite speculation that some players were unhappy with the style of football being implemented this season.
Villas-Boas has come under huge pressure in recent weeks and was forced to comment on his future after seeing his side humiliated 6-0 by Manchester City just over one week ago.
Spurs responded with a positive display against Manchester United as they secured a 2-2 draw with the reigning Premier League champions but Villas-Boas was once again facing questions about his future after the game.
Former Tottenham chairman Alan Sugar criticised the tactics being employed by the former Chelsea manager and even suggested the board should try to replace him with Sir Alex Ferguson.
Quizzed on whether the crisis of Villas-Boas was fair, Dembele said: "No, of course not. The manager is working hard to give everyone confidence.
"The Man City result was not only embarrassing for the manager, but for us as well. People were laughing at us after that performance."
And it seems the players are firmly behind their manager with both Dembele and Sandro voicing their support for Villas-Boas.
"Of course (we are)," Dembele added before Sandro revealed that the Tottenham boss was popular among the players.
"Everyone likes him," the Brazilian told the Irish Independent. "We have to play for him and I think everyone is doing that on the pitch.
"Criticism happens to any coach if you do not win games. He knows we are here and we showed him what are going to do. I play for him every game. And for the club."