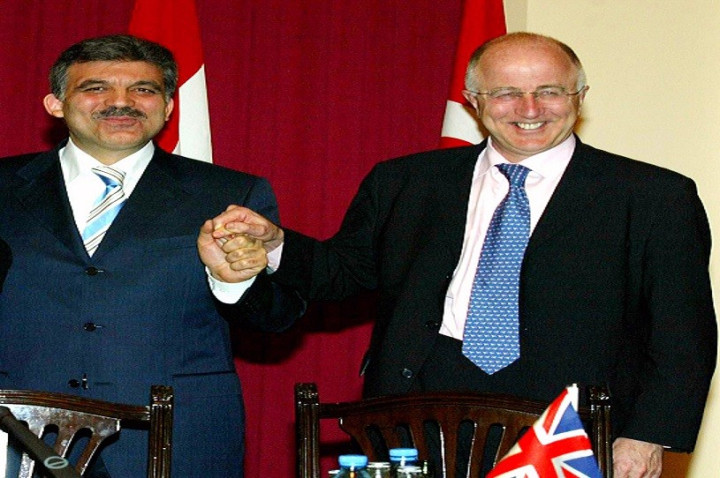 Labour MP Denis MacShane resigned in disgrace after being shamed by the exposure of his expenses fiddle.
Rotherham MP MacShane announced he was stepping down just hours after a damning verdict ruled he misused thousands of pounds of taxpayers money to spend on travel around Europe.
MacShane "plainly intended to deceive" by submitting fake receipts over four years, in what the Parliamentary Commissioner for Standards ruled was the "gravest case" yet examined.
MacShane could also face a police inquiry into the scam. Conservative MP Philip Davies wrote to the Metropolitan Police asking Scotland Yard to "consider reopening their investigation" into the veteran Labour MP.
MacShane admitted his political career is "destroyed" after the damning verdict on how he claimed around £12,800. He also made up an official in whose fictitious name receipts were signed, in the scam which lasted four years.
He was initially suspended from the Commons for 12 months by the Commissioner for Standards. But MacShane announced his intention to quit parliament for good, hours later. Earlier, the Labour Party had said MacShane's career was "effectively over."
Macshane, who claimed he spent the cash fighting anti-antisemitism, acted in way "far from what would be acceptable in any walk of life" which also "fell far below the standards of integrity and probity expected of every member of the House."
In the wake of the verdict, MacShane said: "I am shocked and saddened that the BNP has won its three year campaign to destroy my political career as a Labour MP despite a full police investigation which decided not to proceed after investigations and interviews.
"Clearly I deeply regret that the way I chose to be reimbursed for costs related to my work in Europe and in combating anti-semitism, including being the Prime Minister's personal envoy, has been judged so harshly.
I am consulting family and friends as I consider my position and study the full implications of the report. I am obviously desperately sorry for any embarrassment I have caused my beloved Labour Party and its leader Ed Miliband whom I greatly admire."