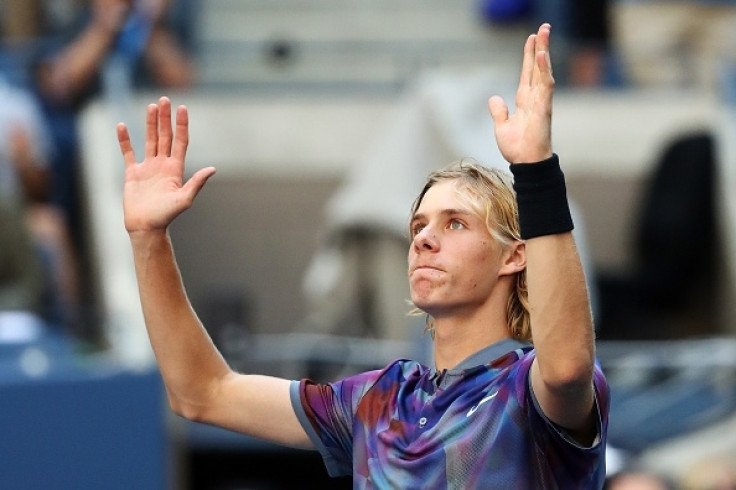 Denis Shapovalov is hopeful that his recent impressive run will help influence the youngsters of Canada to take to tennis.
The Canadian teenager caused a sensation when he sent new world number one Rafael Nadal packing in the third round of the Rogers Cup in Montreal in August.
He followed it up by going all the way to the semi-final, losing to the eventual winner of the tournament, Alexander Zverev, with the overall event being a huge success as it set a world record in attendance.
The 18-year-old was not done there as he went past the qualifiers to feature in the US Open, defeating the likes of Jo-Wilfried Tsonga and Kyle Edmund to reach the fourth round, receiving a lot of praise in the process.
Shapovalov's run came to an end at the hands of Pablo Carreno Busta in a match that saw all three sets go into a tie-break with the Spaniard triumphing 7-6, 7-6, 7-6.
Despite his recent six-match unbeaten run coming to an end, Shapovalov is happy with his recent form that has seen him jump up from 143 to 69 in the world rankings in the space of a month.
"Honestly, it was so much fun to be part of that atmosphere and the match and this whole two weeks," Shapovalov said, as quoted on TennisWorldUSA. "You know, it's another life-changing event for me. The biggest lesson [that I learned] is that I'm able to compete with these guys."
"I still think I have a lot of work to do. It's just been, you know, two tournaments, but I really feel like I have to put in a lot of work this offseason to try and secure my spot in these rankings and just to be able to compete with these guys, yeah, week in and week out."
The Tel Aviv native also hopes more people in Canada will take up tennis rather than their traditional sport of hockey following his recent performances.
"I think that's probably one of the proudest things," he explained. "For me, like I said, my goal is to raise the level of Canadian tennis and just have more kids picking up a racquet instead of a hockey stick."
"I think I have definitely helped to do that, and hopefully, you know, I can keep doing it. I know a lot of people were tweeting towards me that don't even follow tennis, and they're starting to get into the sport, you know, because I have been doing well.
"It's really inspiring for me. It makes me really want to keep working hard so that, you know, I can keep motivating these kids to try to, you know, pick up a racquet and hopefully become, as a player, like Milos [Raonic] or Vasek [Pospisil] or even me."