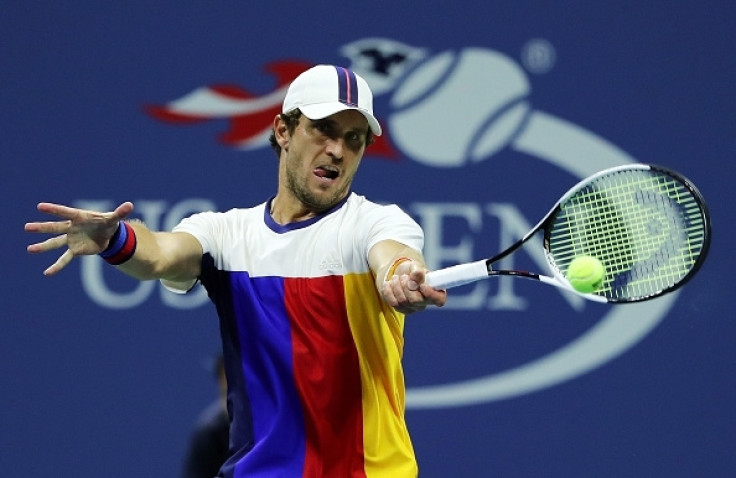 Mischa Zverev believes more and more players are getting injured as a result of playing good tennis for many years at the top level.
Aside from Rafael Nadal and Roger Federer, the US Open has been thrown wide open due to the absence of many players as there is guaranteed to be a debutant Grand Slam finalist in this year's competition.
Novak Djokovic has been suffering from injury and has taken time off until 2018 while Andy Murray was a last- minute withdrawal from the final Grand Slam of the year as he is yet to recover fully from a hip injury.
Other players like Stan Wawrinka, Milos Raonic and Kei Nishikori are also missing out. Zverev claims it could be because of their bodies breaking down from too much game time.
"A lot of players are injured because many of them played really good tennis for so many years," Zverev said, as quoted on Metro. "Let's say almost every week they were the favorites to win the tournament, went deep into the draw."
"I feel like a body can break down no matter how well you take care of it, how much you train. I think it's human. Looking at Novak, he played unbelievable tennis the last couple years. Looking back maybe a couple years ago, it was Rafa and Roger.
"People were like, Oh, maybe they're too old, maybe they're not good enough or strong enough. They took some time off. They got healthy again. Now they're playing really good tennis. Maybe it's time for Novak and Andy to do something similar. You never know."
The world number 27 added that despite being nearly the same age as Djokovic and Nadal, he feels like he has less mileage on his body as he has played less compared to the duo.
"Let's say I'm 30 years old, but I feel like I definitely have less mileage on my body than someone like Novak or Rafa," the German added. "We're pretty much the same age."
"They've played so many matches over the last five years. I haven't been doing too, too well."
As to who the debutant Grand Slam finalist will be, Zverev will be hoping that he will take part in the final in New York, having most recently beaten John Isner in the third round.
The 30-year-old faces American Sam Querrey next in the fourth round.