'Deontay Wilder can't take a punch': Dillian Whyte questions Bronze Bomber's chin
Whyte: "I've seen Wilder spar, I've seen him get knocked out in sparring before."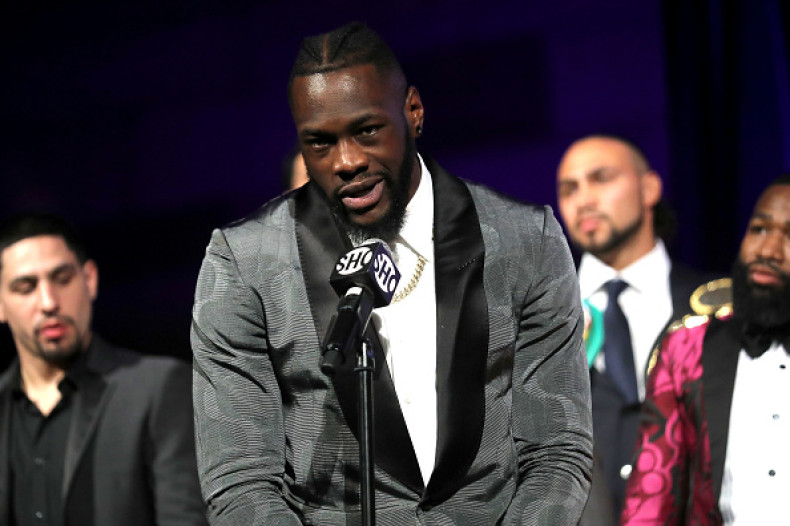 Deontay Wilder "can't take a punch" according to prospective future opponent Dillian Whyte, who believes undefeated Cuban Luis Ortiz stands a good chance of upsetting the WBC heavyweight champion when they go toe-to-toe in the ring on 3 March.
Wilder is set to embark on the toughest challenge of career in Ortiz, who caused the fight to be postponed by four months after testing positive for two banned diuretics, but the 'Bronze Bomber' is still expected to come through the bout with his unbeaten record intact.
Wilder is hoping to meet Anthony Joshua after his fight with 'King Kong' and has incessantly banged the drum over meeting the Brit in the ring while he still at the peak of his powers. But Whyte, the man who gave Joshua the toughest fight of his career before he earned a gruelling victory over Wladimir Klitschko, raised concerns over Wilder's chin after seeing him get knocked out during sparring.
"Ortiz stands a very good chance because Deontay Wilder can't take a punch," Whyte said, per the Daily Mail.
"I've seen Wilder spar, I've seen him get knocked out in sparring before, but I don't tell sparring stories. I saw him get dropped in sparring before, but sparring's sparring. Marvin Hagler used to get dropped in sparring a lot, Mike Tyson got dropped in sparring."
Whyte is currently preparing to defend his WBC silver heavyweight title against Lucas Browne at the 02 Arena on 24 March, and he is hoping a win over the 38-year-old Australian will enhance the possibility of a fight with Wilder.
Wilder's desired opponent is Joshua and believes a fight between him and the WBA, IBF and IBO heavyweight champion could do wonders for the much-maligned division, but Whyte's promoter Eddie Hearn believes there is a "real appetite" to sort a fight with Whyte from the American's camp and talked up the prospect of a summer bout.
"I had a meeting with (Showtime chief) Stephen Espinoza last week, talking about AJ, and the landscape, and there is real appetite for Wilder to fight the winner of that fight (Whyte-Browne), if they don't make the AJ fight next," Hearn said.
"It's whether Deontay Wilder wants it or not. We've offered him a lot of money before and he's just completely ignored the fight. He's trying to chase Joshua because he doesn't want to take any chances unless it's for megabucks.
"We'll see: the main thing is, win this fight and I've got so many options. We'll go after a world title, rematches, or we'll just keep fighting."