WBC heavyweight champion Deontay Wilder has given his opinion on the title unification fight between Anthony Joshua and Joseph Parker.
Joshua (20-0) will put his WBA, IBF and IBO heavyweight titles on the line against WBO title-holder Parker (24-0) on 31 March at Cardiff's Principality Stadium.
Meanwhile, Wilder (39-0) will be waiting on the sidelines as he defends his WBC heavyweight title against Luis Ortiz (28-0) on 3 March at Brooklyn's Barclays Center.
Should the "Bronze Bomber" win against the Cuban, he is ideally expected to be next in line to face the winner of the Joshua vs Parker bout. While Joshua is the more muscular man, Wilder believes that will play an advantage for Parker.
"Just because a person looks more muscular and looks like they have it all down pat doesn't mean they are going to destroy everybody," Wilder said, as per Newshub.co.nz. "I tell people that I would rather be the part then look the part, looking the part isn't going to get me nowhere.
"I've seen many people look the part but when it's time to perform in a place where it really matters, they can't pull the trigger. I think Parker is good at where he is to be a little bit slender, not having too much muscle because when you start bulling too much muscle mass your flexibility starts to decrease."
"Parker will also have to be mobile which I think he will do a pretty good job of. The things I'm telling you now I've told him before, because we talk. He is going to have to continue to punch while he moves and keep his head moving. If he can do that, he will see openings and see some of the weakness Joshua has."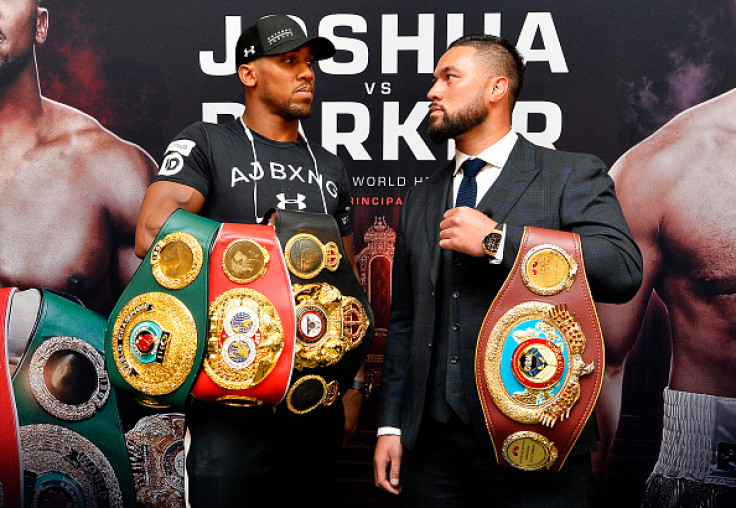 Wilder did not completely rule out Joshua's chances though, as he warned the unbeaten Briton to be more flexible and better conditioned.
"On the flip side Joshua is going to have to be more flexible, he is going to have to move his head more," Wilder explained.
"I hope his conditioning is well put because he is going to need that...if he doesn't have that there could be problems, if Parker knows how to handle the situation."
As for who Wilder wants to win, the American admitted that he prefers to face Joshua in a fight that has been regarded as arguably the biggest heavyweight fight in boxing today.
"I'd be lying if I said I want Joseph Parker to win. But I wish Joseph Parker the best," he added. "But the reason that me and Joshua is a highly anticipated fight is that the world wants to see and it will bring the heavyweight division back to its top peak.
"But anything can happen in boxing and we all have to keep in mind that the head isn't meant to be hit in the first place, so if you get hit in a certain way you can go. This is a brutal sport."