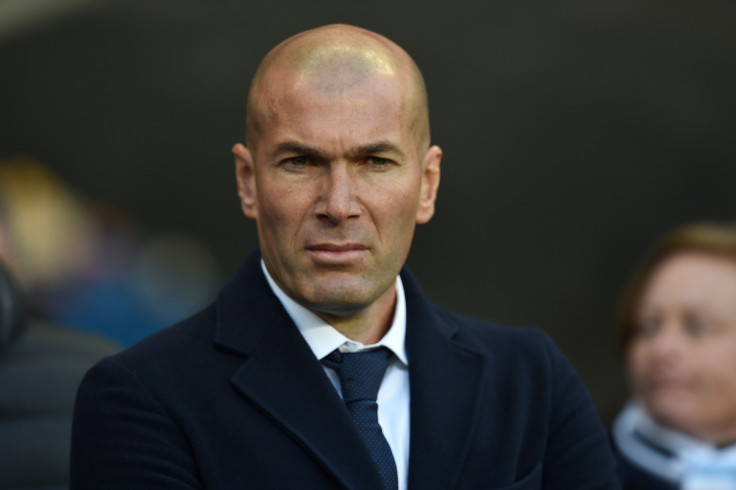 Zinedine Zidane still has "faith" Real Madrid can beat Barcelona to the La Liga title in the final game of the campaign, despite needing to win at Deportivo de la Coruna on Saturday (14 May) and the Catalans to drop points against Granada to clinch the trophy. The Frenchman has decided to include all his 22 first-team players in the squad for the game after Keylor Navas, Luka Modric, Dani Carvajal and Gareth Bale recovered from their respective injuries.
Los Blancos arrived at Riazor following a sensational run of 11 consecutive La Liga victories which has allowed them to close the gap with Barcelona at the top of the table, with only a point separating them from the Catalans despite being 10 points behind in April.
Barcelona have also managed to put behind them a dramatic crisis during the month of April with four wins in their last four games to remain favourites to win the title, as they visit a Granada side who guaranteed their their safety last weekend and have nothing to play for.
Zidane has urged Real Madrid to only focus on beating Deportivo as he still has hopes Barcelona can drop points at Granada.
"We have faith in La Liga," he said. "We have won the last 11 games and we are one point behind. We are going to keep the faith until the end, until the last minute, the last second. I'm not going to talk about the likelihood of us winning La Liga. What I'm concerned about is our game. That is what we can control. We can do things well and know that if we win the three points we can hope. I'm not looking at or listening to anything else, I'm interested in our game.
"I'm not going to focus on what others do. I can talk about what we're going to do. We are faced with the final game in La Liga, we have to play our best game to get the three points. There is nothing else on our minds. We have to do everything to try and win, as always".
Zidane has also welcomed the return of Navas, Modric, Carvajal and Bale after the quartet missed last weekend's victory over Valencia due to different injuries. Furthermore, Zidane has also included Lucas Vazquez in his 22-man squad ahead of a potential celebration at La Coruna despite the winger's absence from training after he suffered a knee injury against Los Che.
There are however doubts about Zidane's future at Real Madrid as it is still unsure whether Florentino Perez will keep him at the Santiago Bernabeu ahead of next season with a La Liga title still in the balance.
"I don't know if I have earned the opportunity to continue. The key thing for me is the work I have done up to this point with the players, which has been good. There were a lot of doubts and I can understand that. I haven't won anything. I haven't won anything to make me think that I can stay on. We have two finals to play. The work that has been done so far has been phenomenal. Tomorrow we will find out how the first final goes and later on, we'll find out about the second.
"I have dreamt of (winning title). I have spent a long time at this club. The president has given me this opportunity to train this team and I want to do that well and do everything to see to it that the club wins. I have learnt a lot in these four months. It is not the same training in the Segunda División B as training this team. I like it and I'm very happy".