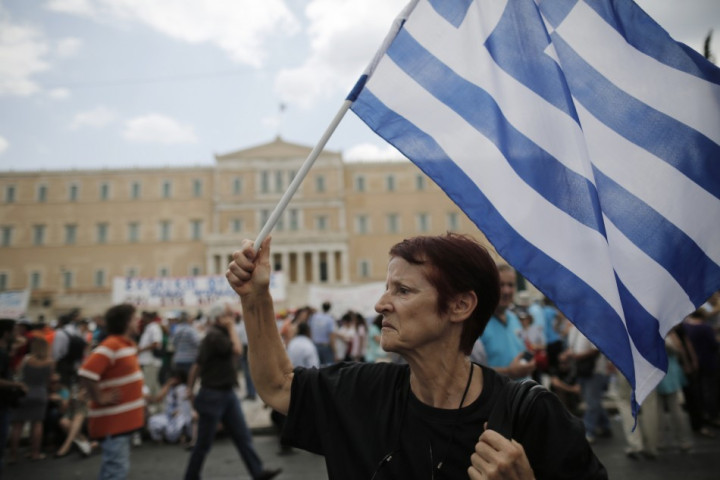 Greece will come out of six years of recession in 2014, a draft budget forecast on Monday, signalling the nation is past the worst of its economic crisis.
The Athens government said that it will reach a budget surplus before interest payments by the end of the 2013.
That would be the first time the Greek state has done this in over a decade. As Greece was hit hard by the financial crisis in 2008 it exacerbated the nation's fiscal troubles when the sovereign debt crisis hit two years later.
The Greek state has received a bumper bailout of €240bn ($325bn, £201bn) and has been dripfed that aid in tranches.
Changing Fortunes
The shift in perceptions of Greece has come in recent months with the economic indicators pointing to an improvement in the eurozone's prospects.
Speculation that Greece may need a third bailout has been dismissed by Deputy Prime Minister Evangelos Venizelos at a recent press conference.
Venizelos said that Greece will be able to avoid a third bailout through clever renegotiations of its debt obligations to its foreign paymasters.
"Our point is not to transform the adjustment programme as a more loose programme, but to implement through a clever manner the existing programme," he said.
Greece might also be able to service its debt burden by entering the bond markets in 2014, he added.
Arresting the nation's mountainous debt has been the main focus of successive Greek governments over the past three years.
Problems Remain
However, Greece still faces many fundamental economic problems.
Unemployment stands at 28% with joblessness among young adults at an eye watering 60%.
"We are talking about the potential for a lost generation here," warned Venizelos.
The economy has also shrunk by nearly a quarter since 2008 and the public finances are still unhealthy.
Greece's GDP to debt ratio is set to reach 175% by the end of the 2013.