Despite US Open win, Rafael Nadal not focused on overtaking Roger Federer's Grand Slam tally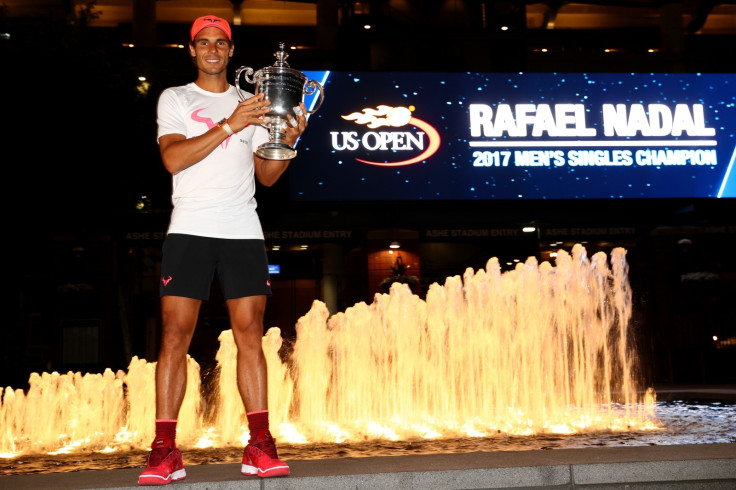 KEY POINTS
Nadal's win in Flushing Meadows took his Grand Slam count to 16.
Federer currently boasts 19 Grand Slam titles, having won two this year.
World number one Rafael Nadal is not too worried about winning more Grand Slam titles than long-time rival Roger Federer by the end of his career.
Nadal completed a remarkable career resurgence as he defeated South Africa's Kevin Anderson in the US Open final to win his fifth title and second Grand Slam of the year.
The victory meant both Nadal and Federer shared all the Grand Slams in a calendar year for the fourth time, with this year being the first instance since 2010.
But despite his win in Flushing Meadows marking his 16th Grand Slam title, the Spaniard claims he does not think much about overtaking Federer's tally of 19 titles.
"I really never thought much about that," Nadal said, as quoted on Sky Sports. "I just do my way. He does his way. Let's see when we finish."
"Of course, if I will win two Grand Slams this year and he will not win, we'll be closer, but he has 19, I have 16. So three is a big difference.
"I'm very happy with all the things that are happening to me, winning this title again. I have this trophy with me. It's so important, winning on hard court again. That's a lot of positive energy for me. Being healthy, you see everything more possible. With injuries, everything seems impossible."
The 31-year-old might have also been just one Grand Slam away from number two-ranked Federer had he won their epic five-set thriller in the final of the Australian Open earlier this year.
It looks like the long-standing rivalry between Federer and Nadal is set to continue in 2018 — something not many would have predicted at the start of 2017 with Nadal himself surprised at how well his campaign has gone this year.
"Of course I am surprised," Nadal added. "But I was surprised in January. Now I am not that much surprised."
"After the first two, three months of the season, you see that I am playing well, and if I am playing well on clay, I normally am going to have my chances."
© Copyright IBTimes 2023. All rights reserved.