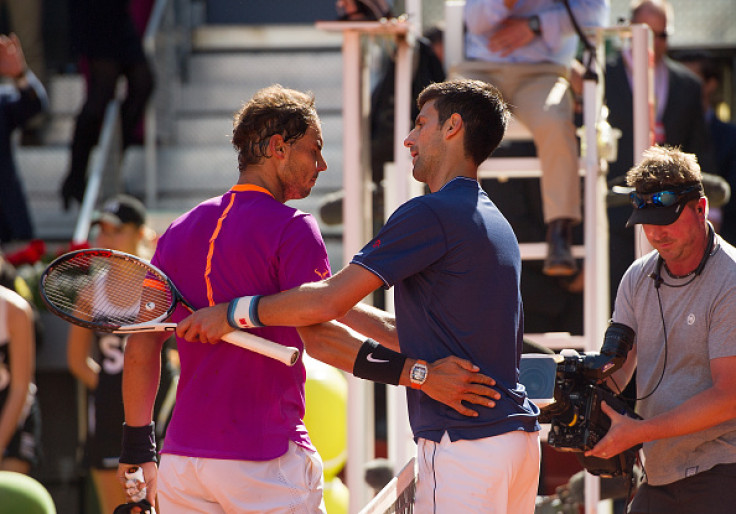 Former world number one Mats Wilander believes the only player who had a chance of troubling Rafael Nadal at the US Open was Novak Djokovic.
The 31-year-old breezed through the competition to win the US Open on Sunday (10 September) after a comfortable victory over South Africa's 28-ranked Kevin Anderson.
The win in Flushing Meadows was Nadal's third US Open title and 16th overall Grand Slam title as the Spaniard's place at the top of the tennis rankings is consolidated for now.
With the dearth of top players participating in the final Grand Slam of the year, Nadal notably had the luxury of not facing a single opponent in the top 25 of the rankings.
However, Wilander claims no one would have been able to trouble the 10-time French Open winner except for a certain Djokovic, who missed the tournament as he is taking time off until 2018 to recuperate from injury.
Djokovic notably lost his last meeting to Nadal earlier this year during the Madrid Open, but had won the previous seven meetings in a row with the Serbian ace known for performing well on hard-courts.
"It was as easy as winning the French Open for Nadal," Wilander told Reuters. "These guys are not even close, but he didn't play one player in the top-20."
"But somebody's gotta be the best player in the world and Rafa Nadal is the best player in the world. There's nothing you can do to hurt him when they play on slow hard courts.
"Maybe you'd have to go to someone like Novak Djokovic to maybe beat him."
Wilander also adds that with 16 Grand Slams to his name, Nadal is more than capable of catching Roger Federer's tally of 19, mostly due to age being on his side.
"I think that Nadal has a very good chance to catch Roger because he's gonna win the French Open again at least once or twice and suddenly you're one or two away," Wilander added. "Do we think that Federer is going to win another slam next year when he turns 37? I don't know."
"He can win another one maybe but Nadal has another four or five years and people are wrong when they think that he's physically wearing himself down."