Deutsche Bank, HSBC and five other big banks form 'Digital Trade Chain' consortium
KBC, Natixis, Rabobank, Société Générale and UniCredit also signed a Memorandum of Understanding in Brussels.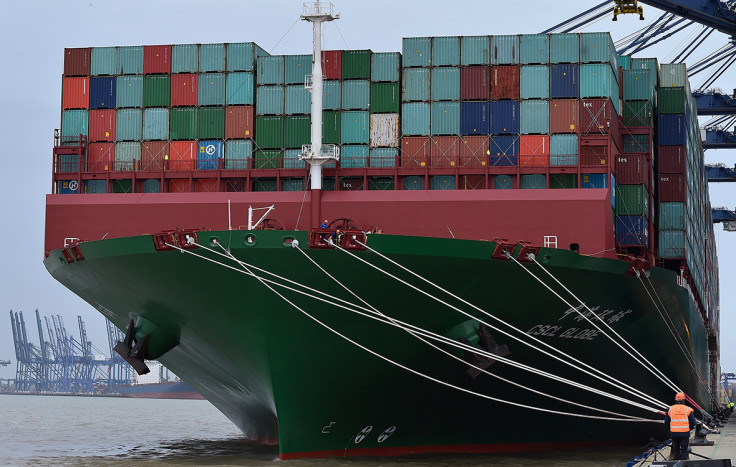 Seven large banks are collaborating on a blockchain-based trade finance and supply chain platform called Digital Trade Chain (DTC), which aims to make domestic and cross-border commerce easier for European small and medium-sized enterprises (SME).
Deutsche Bank, HSBC, KBC, Natixis, Rabobank, Société Générale and UniCredit have signed a Memorandum of Understanding in Brussels to build the DTC, which is based on a supply chain proof-of-concept originated by KBC.
DTC, which won the Efma Accenture Innovation Award for best new product or service of 2016 in October last year, is intended to seamlessly connect the parties involved in a trade transaction (buyer, buyer's bank, seller, seller's bank and transporter), online and via mobile devices, said a statement.
This new product would simplify trade finance processes for SMEs by addressing the challenge of managing, tracking and securing domestic and international trade transactions. Larger companies use documentary credit as a way of reducing the risks involved in doing business. However, documentary credit is not always suitable for SMEs or for companies that prefer open account solutions, wherein goods are shipped and delivered before payment is due, which is typically in 30, 60 or 90 days.
DTC would accelerate the order-to-settlement process and decrease administrative paperwork significantly. The platform's end-to-end transparency would also give SMEs confidence to initiate trade with new partners in their home market or in other European markets, according to a statement.
The consortium would initially focus on building critical mass for DTC in seven European markets: Belgium and Luxembourg (KBC), France (Natixis, Société Générale), Germany (Deutsche Bank, UniCredit), Italy (UniCredit), the Netherlands (Rabobank) and the UK (HSBC).
Vivek Ramachandran, global head of product for HSBC's trade finance business, has previously called for more collaboration among banks doing trade finance, and also other blockchain consortia looking at the space, such as R3 and IBM/Hyperledger.
He said: "I believe trade is the perfect use case for distributed ledger technology. You want transparency, verifiability, and immutability of agreements and information.
The last HSBC proof of concept was focused on the letter of credit. This project is focused on the open account space. Ramachandran explained that for a small company based in Europe (or anywhere else for that matter) trading internationally can be quite daunting and expensive.
"Trade can either be done over a letter of credit, which is complex and expensive and time consuming, or you can trade on open account which has a huge amount of risk, because either the buyer or the seller - one of the counterparties is bearing the risk at any point in time," he said.
Regarding the underlying technology, Ramachandran said: "The phrase 'interoperability of ledgers' is used quite a lot and that's hopefully where we will genuinely go to. You might well have a few different consortia working with different ledgers - as long as the ledgers can talk to each other.
The original KBC proof of concept was done using Ethereum. Asked whether R3's Corda or Hyperledger fabric would likely host DTC blockchain nodes, he said, "actually we haven't made that decision yet".
© Copyright IBTimes 2023. All rights reserved.