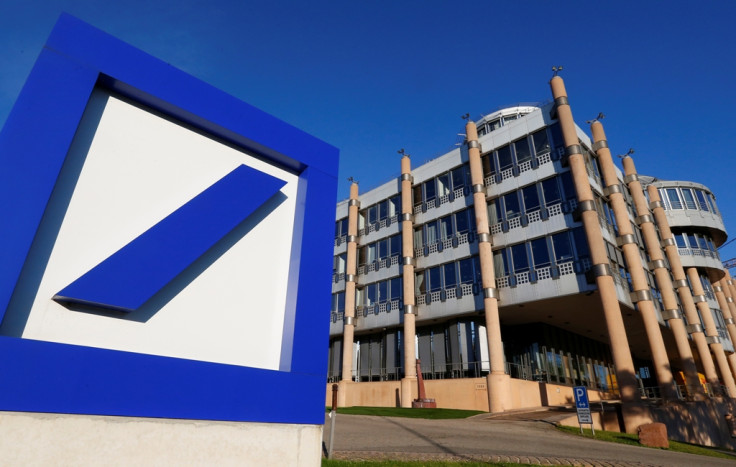 Deutsche Bank has reported an unexpected pre-tax profit of €253m ($285m, £188m) for the fourth-quarter of 2014, helped by a surprise drop in litigation costs and a one-off tax gain.
The bank said its litigation costs for the quarter were just €207m.
Germany's largest lender was expected to post a pre-tax loss of €83m for the quarter, according to the median result of a Reuters poll of analysts.
Analysts had expected litigation costs to hover at €1bn.
Pre-tax profit for 2014 more than doubled to €3.1bn while net revenues of €32bn were stable compared to the prior year, Deutsche Bank said in a statement.
Co-chief executive officers Jürgen Fitschen and Anshu Jain said in the statement: "In 2014 our pre-tax profit rose from €1.5bn to €3.1bn, and net income rose from €681m to €1.7bn. For the first time ever, each of our four core business divisions delivered more than €1bn in pre-tax profits."
"...While we are encouraged by many of our full-year and fourth-quarter business results, we are working hard to further manage our cost base, maintain our capital strength and increase our returns to shareholders. We look forward to updating the market, and all of our stakeholders, on the next phase of our strategy in the second quarter."
Deutsche Bank reportedly faces a probe in the US over alleged use of algorithms on its trading platforms to manipulate foreign exchange rates.
Bloomberg reported in December 2014 that regulators in New York had found evidence of the practice by the bank, which suggested "a systemic problem involving automated tools".
The German bank is also among a group of global lenders being probed for their alleged role in manipulating the London interbank rate (Libor) and for allegedly violating US sanctions.