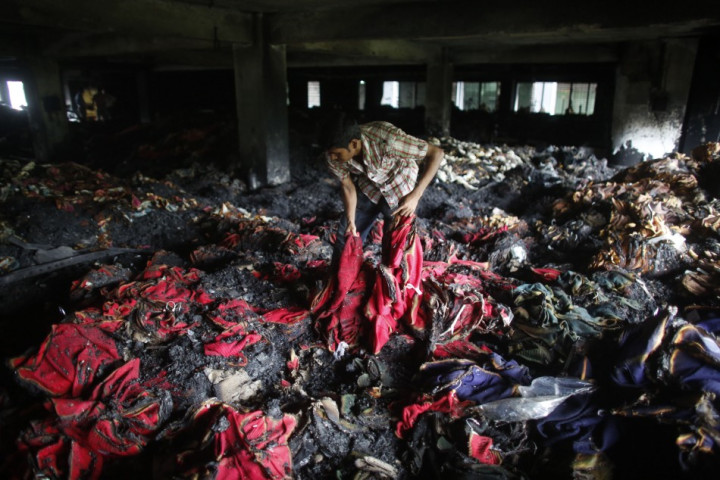 A fire in a garment factory in the Bangladesh capital of Dhaka that was producing knitwear for Primark, Peacocks, New Look and Penney's has killed eight people, including a top official in the country's trade group.
The 11-storey building housing the Tung Hai Sweater Ltd factory was closed for the day after the fire but according to Amriul Haque Amin of the National Garment Workers Federation (NGWF) there were still machinists working at the finishing section, the Telegraph reported.
The victims included the factory's managing director Mahbubur Rahman, a top official with the Bangladesh Garment Manufacturers and Exporters Association, and a police official.
The fire, which broke out four hours after the factory should have been closed under local employment laws, burned through parts of the first and second floors and reached the third storey where family homes were situated.
Primark was among the companies that had subcontracted work to garment factories destroyed in the Rana Plaza building collapse that left more than 900 people dead. More than two weeks after the collapse, workers were still pulling apart the rubble and finding more bodies.
Primark has agreed to pay compensation to Rana victims.