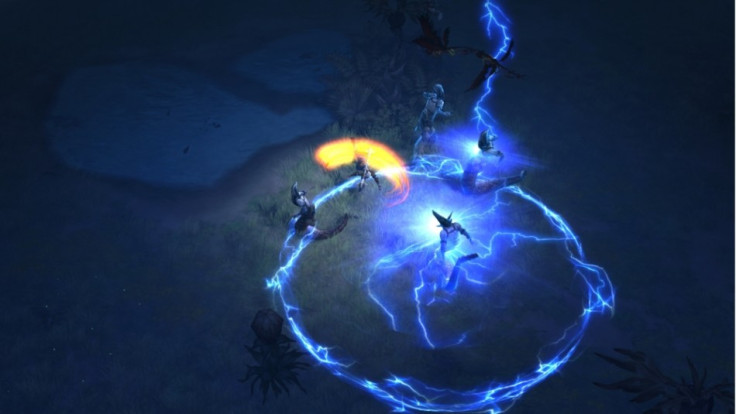 The most popular action game Diablo 3 was released on 15 May, and just over a month after its release a couple of players have managed to complete the game on hardest difficulty. A Toronto-based Kripparrian with help from another player called Krippi has beaten Diablo 3 at its hardest level, according to Geeky Gadgets. Bashiok, Blizzard's community manager, has confirmed that the duo are the first to accomplish the achievement via Twitter. "My apologies Kripp and Krippi, looks like you were 1st HC Inferno clear. (my spreadsheet deciphering isn't what it used to be) Congrats!," reads tweet.
Kripparrian has used the game's "hardcore" setting, thereby the task becomes harder and even if the character dies the game ends. The final battle against Diablo took around 25 minutes and the players were jubilant at the accomplishment.
"With this patch, the bosses, the mobs, they become easier," Kripparrian said in the video. "We didn't want to beat it that way. We wanted to beat the game when it was hard, at the hardest point possible. So it was a race against time."
He points out that it was accomplished before the 1.0.3 patch. The patch 1.0.3 could make the hardest difficulty level more reasonable, according to Computer And Video Games. "This means, regardless of how hard you try, you will never be as awesome as Kripp, who will undoubtedly become filthy rich based off this achievement and definitely won't be forgotten a week from now," explains Computer And Video Games. Reports suggests that even introducing patches in future could not make the game the hardest, and Kripp and Krippi could be the only gamers who could make it all the way through with hardcore characters.
The Diablo 3 set a new record for the fastest-selling PC game by making sales of 3.5 million copies in the first 24 hours of its release. It went live on 15 May, with more than 8,000 retailers throughout the US, Canada, Europe, South Korea, Southeast Asia, Australia, New Zealand, and the regions of Taiwan, Hong Kong, and Macau which opened their doors to gamers at midnight.
Check out the video below: