Diary of a Silk Road kingpin: Drug-dealing website will 'become a phenomenon'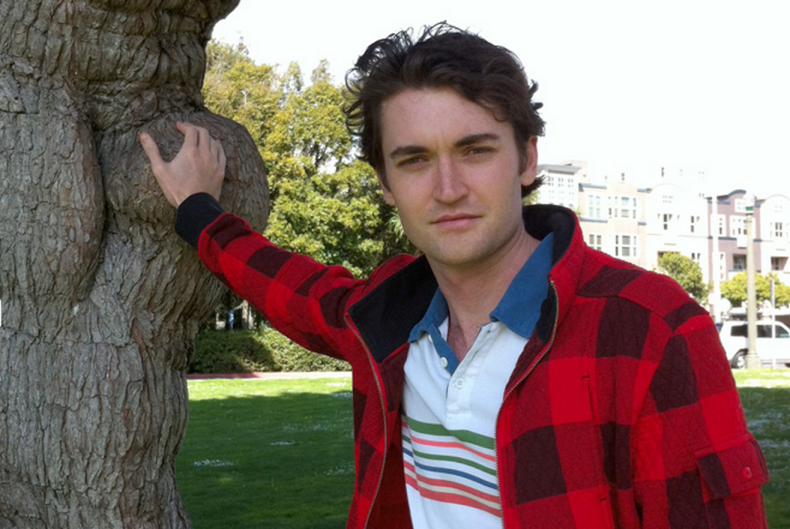 The owner of drug dealing website Silk Road hoped it would become a "phenomenon" and see its brand grow to include a chatting system and even a banking service.
Revealed by US prosecutors, the owner's grand plans for Silk Road were documented in a lengthy and organised journal discovered on the computer of Ross Ulbricht, the alleged mastermind behind the website.
As the Silk Road trial reached the midway point of its second week, prosecutors showed the court extracts from the journal dating back to 2010, a year before Silk Road launched.
The journal details how the owner of the site wanted to turn it into a "brand people can come to trust and rely on," adding that future products will include "Silk Road chat, Silk Road exchange, Silk Road credit union, Silk Road market, Silk Road everything!"
'Silk Road is going to become a phenomenon'
Another entry predicted that 2011 would be a year of "prosperity and power beyond what I have experienced before. Silk Road is going to become a phenomenon and at least one person will tell me about it, unknowing that I was its creator."
Prosecutors accuse Ulbricht, 30, of being Dread Pirate Roberts, the pseudonymous owner of the website which was shut down by the FBI in October 2013. Ulbricht is charged with narcotics trafficking, computer hacking, money laundering, conspiracy to traffic fraudulent IDs and engaging in continuing criminal enterprise. If found guilty, he faces between 30 years and life in prison.
Ulbricht pleads not-guilty on all charges, although in a dramatic early twist his lawyer Joshua Dratel told the court on the trial's opening day that he did indeed create the Silk Road website, in February 2011.
'I was so excited, I didn't know what to do with myself'
Found on Ulbricht's Samsung 700z laptop, the journal documents a time in 2010 when Ulbricht is alleged to have grown 10kg of psychedelic mushrooms which would become the first goods sold on Silk Road the following year. "I was so excited, I didn't know what to do with myself," Ulbricht is alleged to have written after making his first sale.
The FBI was able to access so much of Ulbricht's laptop because it was switched on and in an unencrypted state when he was arrested in a San Francisco library, allegedly while logged into a Silk Road administration page called "mastermind".
The journal goes on to describe how, after earning $25,000 (£16,500) per month and around $100,000 in total from the site, the owner sought to hire staff to help run Silk Road.
'Everyone knows too much. Dammit'
At one point the owner partly confessed their involvement with the website to someone called Jessica. "I felt compelled to reveal myself to her. It was terrible," the journal entry reads, adding: "I told her I have secrets...I'm so stupid."
This paranoia of being caught was echoed in a later entry where Ulbricht is alleged to have written: "It felt wrong to lie completely so I tried to tell the truth without revealing the bad part, but now I am in a jam...Everyone knows too much. Dammit."
But Dread Pirate Roberts wasn't always paranoid about being caught. During an online chat conversation found on Ulbricht's laptop, DPR says: "When you look at the chance of us getting caught, it's incredibly small...Some day I may have a story written about my life and it would be good to have a detailed account of it."
The laptop may well start to resemble a goldmine of damning evidence for the prosecution, but some journal entries do match the opening statement of Ulbricht's defence team. His lawyer said that, while his client admits to creating the Silk Road website in 2011, Ulbricht handed over the reins to someone else soon after, because what began as an "economic experiment" had become too stressful for him to deal with.
An entry in 2011 describes how the site saw "huge spikes" in the numbers of people signing up to use it, following press coverage. "I was mentally taxed, and now I felt extremely vulnerable and scared. The US govt, my main enemy was aware of me and some of it's [sic] members were calling for my destruction."
'Dread Pirate Roberts, and you are?'
A chat conversation from 24 April, 2012 was discovered on Ulbricht's laptop. It is between a user called "sSh" and "myself" - the latter explained to the jury by FBI agent and computer scientist Thomas Kiernan as the name automatically given by the chat programme to the owner of the chat, alleged by the prosecution to be Ulbricht.
A message from sSh reads: "May I ask to whom I am speaking? A formality, of course."
Myself replied: "dpr, and you are?"
The trial, expected to last for another three to five weeks, continues.